Things You Should Know About Ekweremadu And Organ Harvesting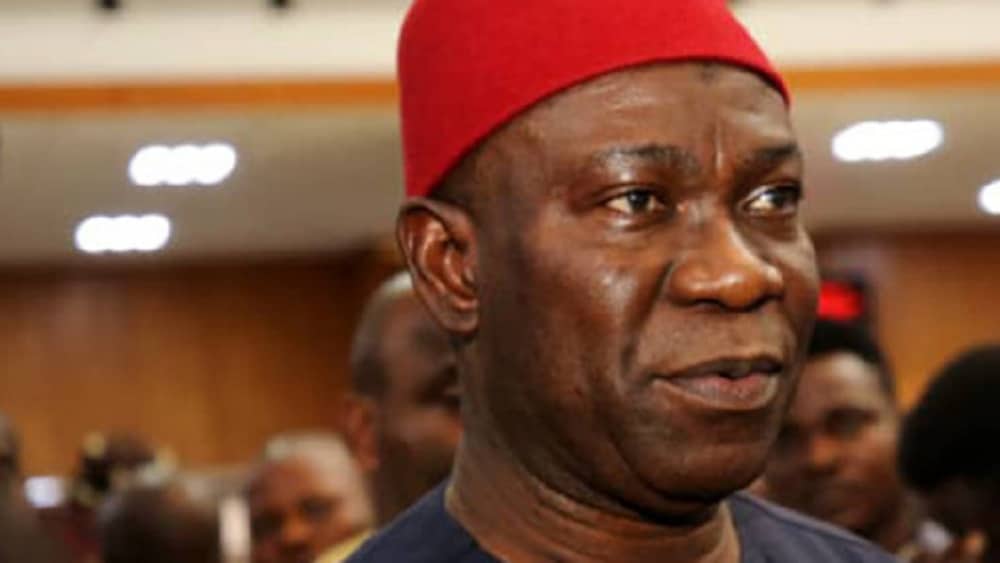 Former Deputy Senate President, Ike Ekweremadu made headlines across the country on Thursday following his arrest in London for alleged conspiracy to harvest a child's organ.
In a statement on Thursday, the UK Metropolitan Police confirmed that the pair conspired to facilitate the travel of a child to the country in order to harvest the minor's organ.
However, the pair who were charged before Uxbridge Magistrates' Court, were denied bail and remanded till July 7.
He and his wife have been arrested by the Metropolitan police in the United Kingdom
Below are a few things you should know about Ekweremadu:
Born in May 1962, Ike Ekweremadu is a Nigerian politician and lawyer from Enugu State. He holds both bachelor's and master's degrees in law from the University of Nigeria and was called to the Nigerian Bar in 1987.
He also holds a Doctor of Philosophy in Law from the University of Abuja, Nigeria. He is a member of the Peoples Democratic Party and was the Deputy President of the Nigerian Senate for three consecutive (6th, 7th and 8th) times.
He began his political career in 1997 when he was appointed as the Executive Chairman of Aninri Local Government Council on the platform of the United Nigeria Congress Party and won the Best Council Chairman of the year, in 1997.
Ekweremadu was appointed Chief of Staff to the governor of Enugu state in 1999 and served in that capacity till 2001. He was later appointed as Secretary to Enugu State Government in 2001 and served till 2002 when he began the race to the Senate on the platform of the PDP.
He was first elected as senator in 2003 and has remained in the red chamber to date through re-elections.
Organ harvesting
Organ harvesting or donation/transplantation is removing an organ from one person (the donor) and surgically placing it in another (the recipient) whose organ has failed.
Some of the organs and tissues that can be transplanted are Liver, Kidney, Pancreas, Heart, Lung, Intestine, Corneas, Middle ear, Bone, Bone marrow, Heart valves, and Connective tissue and Vascularized composite allografts.
People of all ages are considered potential donors. When a person dies, they are evaluated for donor suitability based on their medical history and age. The organ procurement organisation determines medical suitability for donation.
There are two types of donations
Donation following death
Live donation.
Naija News reports that over the years, reports have shown that victims of forced organ harvesting are subject to abuse and torture.
Organs are forcibly removed without consent or through coercion, to then be used in transplants. They are sold illegally to a market of buyers – many of whom may be unknowingly paying for a trafficked organ and unaware of their role in perpetuating a system of forced organ harvesting.
Kidneys remain the most trafficked organ world over because a patient or donor can survive with only one of them. It is estimated that approximately 7,000 kidneys are harvested and trafficked illegally each year.
Depending on the organ needed, organs are matched using several characteristics, including blood type and size of the organ needed.
Also taken into account is how long someone has been on the waiting list, how sick they are, and the distance between the donor and the potential recipient.