BCIE Visa Seminar 2022 BCIE Visa Seminar 2022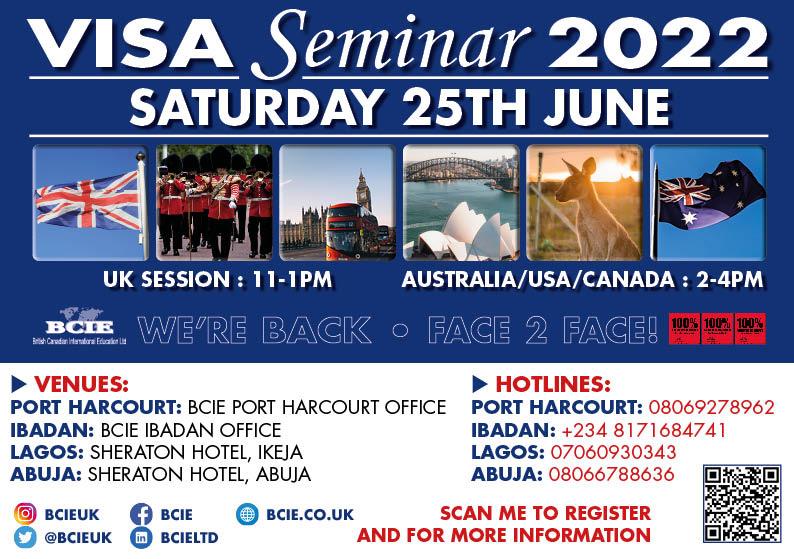 BCIE will be organizing a Visa seminar in partnership with leading international organizations. The aim of the seminar is to provide accurate and updated information on Canadian, UK, and Australian Student Visas and also to provide you with all the information you need to pursue your studies in the UK, Canada, and USA.
Topics to be covered include:
*Travelling to study
*Post-study work rules
* Research Visa policies and changes.
Venues:
This year's seminar will take place in Nigeria at the following locations:
Sheraton Hotel Ikeja, Lagos 
Sheraton Hotel, Abuja
2nd Floor Horizon Office Complex
Vitas Bus Stop
Ring Road, Ibadan
Oyo State
BCIE Port Harcourt Office
2nd Floor, F. H. Jumbo House
80 Aba Road
Opposite Government Crafts Development Centre
Port Harcourt, Rivers State 
The event will be held on the 25th of June, 2022
Session times at all venues:
11am-1pm UK Session
Australia/Canada/USA 2–4 p.m. session
Registration is free as we hope to see you there