Bandits Kidnap 13 Family Members, Others In Abuja Community – [See Their Identity]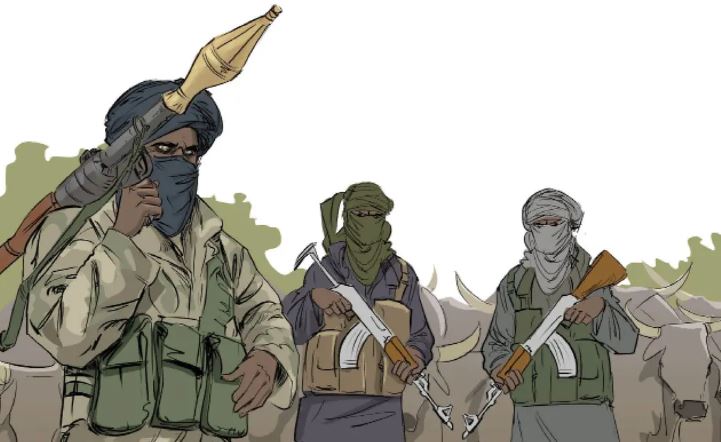 Residents of Rafin Daji, a community in Gurbe Ward in the Abaji Local Government Area Council of Abuja, have been in agony after bandit terrorists stormed the community and kidnapped their family members.
Reports reaching Naija News on Friday morning revealed that at least 22 people were abducted, including 13 members of a family.
It was gathered that the affected people were working on their farms on Wednesday, June 22 when the assailants came and whisked them away to an unknown location.
One Engr. Ibrahim A. Barde whose 13 family members were among those abducted, explained that the peasant farmers were working as a group on a large expanse of land, using tractors before the terror group surrounded and whisked them away.
He explained that the bandit terrorists burnt one of the three tractors being used by the farmers.
Naija News understands that Rafin Daji community is at the boundary of Lapai Local Government Area of Niger State
Barde revealed the identity of his kidnapped family members as follows: "Ismaila A. Barde, Mustapha A. Barde, Nasiru A. Barde, Abdulkarim A. Barde, Sanusi A. Barde, Usman, Usman D. Barde, Nura D. Barde, Abdullahi T. Barde, Babawo T. Barde, Farida Ayuba, Hauwa Ayuba and Husai Abdullahi."
He added that though the affected families have reported the incident to the Police in Abaji, so far there is no visible efforts on the part of the police to rescue them.
Engr. Barde said the abductors have not contacted the family members of the abductees to make a ransom demand.
He called on the government to rally to their assistance and rescue the Kidnapped farmers.
Naija News understands also that the spokesperson of F.C.T Police Command was yet to make any official release on the development.