'She's Wants Everyone Divorced Like Her' – Laura Ikeji Discusses Caroline Danjuma With Her Husband, Ogbonna Kanu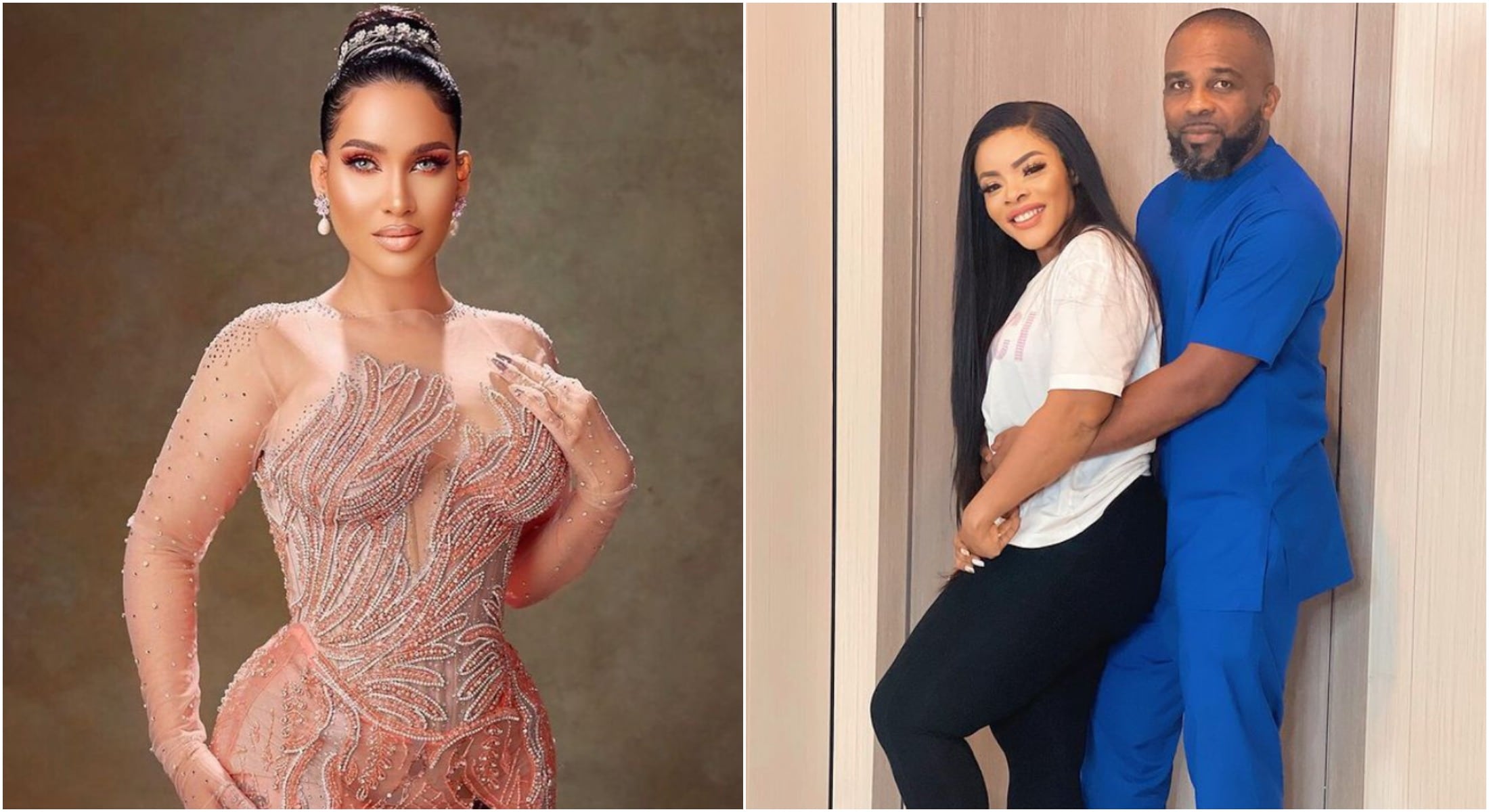 Instagram influencer Laura Ikeji has hinted to her husband, Ogbonna Kanu about the marital frustration of Nollywood actress Caroline Danjuma.
This is coming amidst the uproar that the current reality show, 'Real Housewives Of Lagos' has generated online with many people considering the show as being toxic.
A video which surfaced online captured Laura Ikeji discussing with her husband that Caroline Danjuma used to be married with three kids.
Laura Ikeji noted that Caroline Danjuma is divorced and wants other people to be divorced like her.
While her husband was expressing surprise at the revelation, Laura Ikeji added that Caroline Danjuma is unhappy being single.
Naija News recalls Caroline Danjuma was married to the younger brother of Nigeria's ex-defence chief, Theophilus Danjuma in 2007.
The marriage crashed in 2016 over reported infidelity, which she blames Linda Ikeji's blog for peddling adding that she married her ex-husband for love and not for money as widely speculated.
Linda Ikeji refuted the claim stating that her blog never reported about Caroline Danjuma's alleged infidelity.