Omokri Reacts To Killing Of Fatima, Her Children In Anambra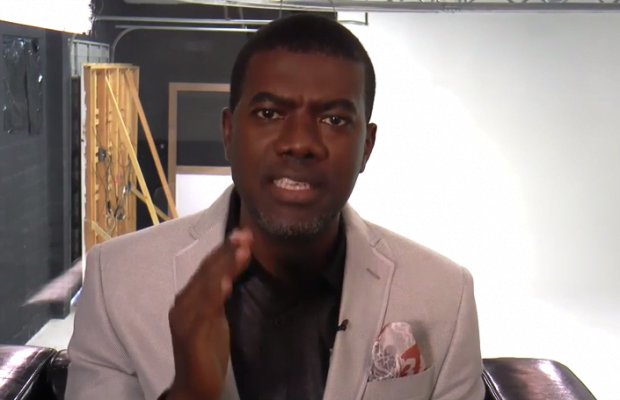 Former presidential aide and social-political activist, Reno Omokri, has reacted to the killing of a pregnant woman, Fatima and her children by gunmen in Anambra State.
Reports had emerged barely two days ago that a group of gunmen killed at least seven persons in different parts of Anambra.
Naija News learned that the unknown gunmen invaded some villages in Orumba North and Idemili North Local Government Areas of the state on Sunday.
The gunmen reportedly killed a mother and four of her children at Isulo village in Orumba North Local Government Area and killed another man in Nanka in the same local council.
It was learned that the gunmen also invaded Abatete in Idemili North LGA and killed two persons during the attack.
Findings revealed later that the mother killed with her four children is a northerner from Adamawa State.
Naija News understands also that the deceased identified simply as Fatima was pregnant.
Her killing has since generated reactions on and off social media as Nigerians register their concerns.
Reacting to the incident, Omokri took to his verified page on Twitter to lament the situation, calling out Southerners for remaining mute over the gruesome killing.
Omokri said if the same had happened to a Southerner in the North, there would have been outburst and name-calling everywhere.
He further said that Nigerians are too biased in so many cases.
The controversial book writer tweeted: "Since this pregnant Adamawa woman and her four children were killed in Anambra, how many Southern influencers have condemned the killing or even offered condolences to her family? If it were a Southerner killed with her kids in Kano, we would have been everywhere!
"See how people are either denying or justifying the murder of the pregnant Adamawa woman and her 4 kids. We are so ethnically biased in Nigeria. Tufiakwa! Do we fear God at all? We defend evil when it concerns our region and condemn it when it happens in elsewhere!"
Meanwhile, fingers have been pointed at the Indigenous People of Biafra, IPOB over the incessant killings in the Southeast, including the recent killing of Fatima, her children and others in Anambra.