Deborah Samuel: CAN Issues New Protest Strategy To Churches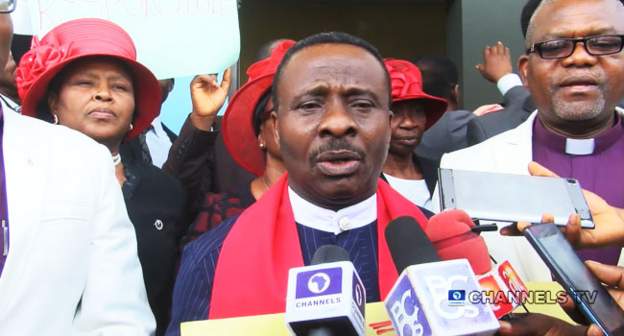 The Christian Association of Nigeria (CAN) has given a new instruction to Christians and churches in Nigeria over the planned peaceful protest with regards to the gruesome murder of Deborah Samuel in Soko State.
The Umbrella Christian association had previously ordered a peaceful street protest to drive home their point for justice to prevail in the case of Deborah Samuel who was killed by her Muslim colleagues in Shehu Shagari College of Education over alleged blasphemy.
But CAN in a statement on Saturday as made available to Naija News said it had gathered intelligent information that some Muslims were planning to organize a counter-protest and turn it into a violent protest.
To this end, CAN in a new statement signed by its National President, Rev Dr Samson Ayokunle ordered Christians to do the protest within the safety of their various churches or CAN secretariat to avoid infiltration and possible violence.
Ayokunle said apart from the protest, prayers should be offered for the nation and media coverage provided.
The statement reads: "You are all aware that some Muslims had sent out information that they were going to counter our peaceful protest on Sunday, May 22. Their intention is to cause chaos and attribute it to us.
"In view of the foregoing, I urge you all to do the protest of placard-carrying within the premises of your local churches or your CAN Secretariat.
"However, where it is unsafe to do the protest in the premises of your church or CAN Secretariat, you may carry the placards inside your church and pray for justice for Deborah Samuel who was wickedly and extra judicially slain. Pray as well for a change of heart for the wicked who find it convenient for them to kill their fellow human beings under religious guise.
"In all, let the television cover your in-house protest and equally use the social media for the entire world to see.
May the Lord be with us all, His Church in Nigeria and our nation who is in birth pains."