Man To Sue Pastor Fufeyin After 2-year-old Child Goes Missing In Church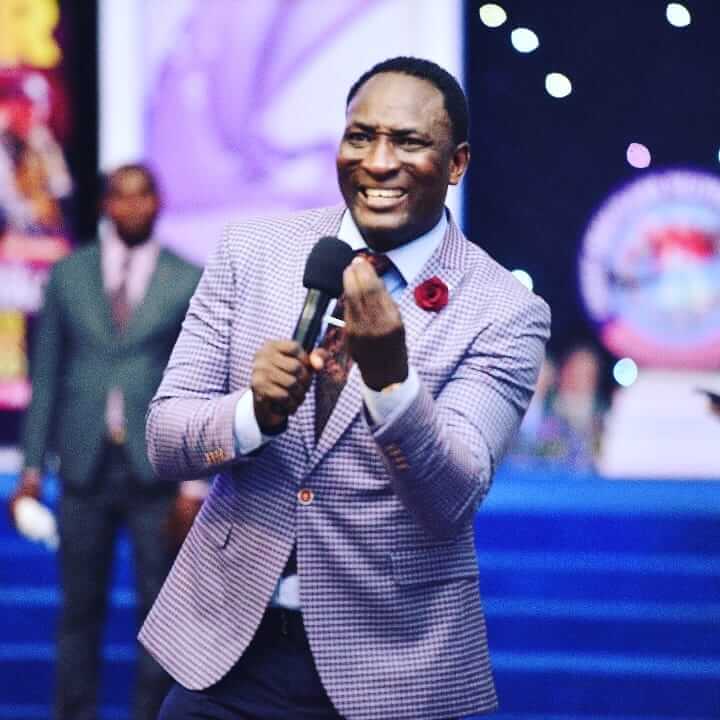 A man identified as Alfred Ayo has threatened to sue his ex-wife, her boyfriend and Pastor Jeremiah Fufeyin, after his 2-year-old child allegedly went missing in the clerics church.
A source in the family told Sahara Reporters that Ayo's family lawyer was already planning to sue the Christ MercyLand Deliverance Ministries (CMDM), his ex-wife Ruth and her boyfriend Emmanuel Marcus.
The father had stated in a video obtained by the publication that his physically challenged ex-wife had planned with her boyfriend to sell his son.
He said: "Abeg, make them help me, I dey waka like person wey no get pikin, I get children. Make them help me, make this woman bring my children for me. If she no marry me again, I no worry to marry, make she just bring my children to me (Please, I need help in recovering my child from my ex-wife. I don't mind if she doesn't want to remarry, I just want my child).
"As she collide with Emmanuel Marcus, maybe they sell the child or anything wey they use am do, either na juju, make them provide my pikin for me, I know say my pikin they alive. My pikin no die, she dey alive (She connived with Emmanuel Marcus to seel my child or use him for ritual purposes. However, I know my child is alive).
He pleaded with the government to come to his aid and question his wife's boyfriend on the whereabout of his son, explaining that he has not seen the boy in two years.
He revealed that he has four children and the boy who is missing is his last child. He claimed that his ex-wife and her lover knew where his son was.
"For two years them no tell me, I no get Android phone, na where I dey work my colleague show me say Ayo, no be your pikin be this, na there I know say court sitting they today (Emmanuel Marcus and my ex-wife know where my child is. We have four boys; it is the youngest child that is missing. He had been missing for two years and nobody told me. I don't have a smartphone, I learnt about my child's disappearance from my colleague at work. That was how I got to know that there would be a court sitting today)."
The family member also told the publication that the wife did not tell her ex-husband about the missing child for two years.
The source said: "She didn't tell Ayo about the missing child till date, they had marital issues and she left him. She took the children to the church without informing him. One of them went missing in the church but this woman didn't feel the father should be aware of it, for good two years. She didn't tell the ex-husband. Then something is fishy.
"Either from the woman, church or somewhere, the missing son's surname is Ayo but you didn't let him know his son was missing. Assuming he was informed when the incident happened, we would not be at this stage at all. She handled the case for her selfish aim. Did she tell the world it was her boyfriend, one Marcus that took her to the church? What was she doing at the church in the first place? Was it not to collect money from the pastor who they said had been distributing money anyhow to people? So the woman needs to be asked many questions.
"Ayo will be taking all of them to court soon, he has informed his lawyer already. Even the boyfriend won't be spared. He is an accomplice in this case."