Pounds To Naira Exchange Rate/Black Market Rate Today 21 April 2022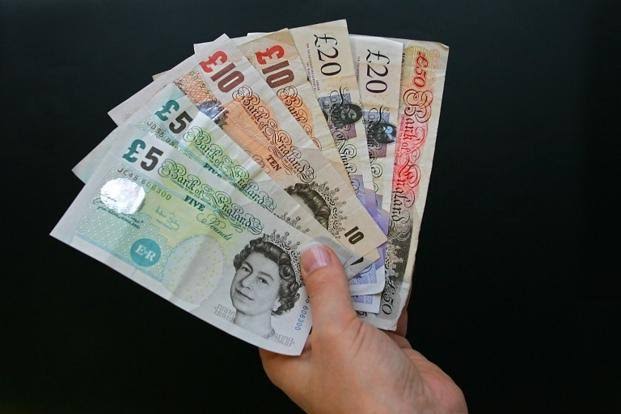 This is the news about the Pounds to Naira rate at the official and black market exchange rate Today April 21 2022.
Read Naija News update on the official pounds rates as well as Black Market rates, Bureau De Change (BDC) rates, and CBN rates.
Daily Pound to Naira, GBP to NGN, Black Market (Lagos) exchange rates, percentage changes, historical rate charts and currency converter.
How Much is Pounds To Naira Exchange Rate Today Official Rate?
The official rate today, Thursday, 21st April, 2022, for £1 pound to naira = ₦542.6228/£1.
According to the data from the CBN, exchange rate between the naira and the British pounds opened at ₦542.6228/£1 on Thursday 21st April, after it sold at ₦541.1472 to a £1 on Wednesday, 20th April 2022.
Naija News reports that a pound is bought at the official market at ₦541.97 and sold for ₦543.2757.
How much is exchange rate of Pounds to Naira in Black Market today?
The exchange rate for a pound to naira at Lagos Parallel Market (Black Market) – Pounds exchaged for as low as ₦770 and as high as ₦778 on Thursday, April 21st 2022, according to sources at Bureau De Change (BDC).
FG Orders DisCos To Charge Nigerians Per Hour Of Electricity Supplied
The Federal Government has directed Electricity Distribution Companies (DisCos) to bill consumers according to the hours of electricity supplied.
Naija News reports that the Federal Competition and Consumer Protection Commission (FCCPC) gave the directive in a statement via its Twitter handle on Tuesday.
The commission also instructed the electricity distribution companies to install meters purchased by consumers within ten days of payment.
It also asked the DisCos to take into cognisance the epileptic supply in the country following the collapse of the national grid last month.