Nigeria Recorded ₦1.94tn Trade Deficit In 2021 – NBS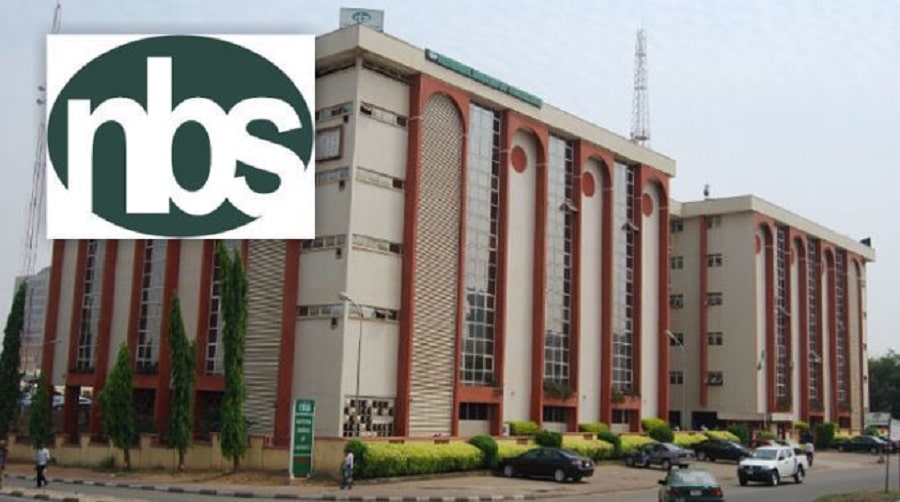 The National Bureau of Statistics in data released on Tuesday disclosed that Nigeria recorded a ₦1.94tn foreign trade deficit in 2021.
NBS disclosed that the foreign trade deficit recorded in 2021 was an improvement from the ₦7.37tn trade deficit recorded in 2020.
According to the data released by NBS, the total foreign trade rose by 22.61 per cent in 2021 to hit ₦39.75tn.
It further stated that the total export for 2021 stood at ₦18.91tn while total import stood at ₦20.84tn, leaving a trade deficit of ₦1.94tn.
Total trade for 2020 was valued at ₦32.42tn, with the value of total imports amounting to ₦19.89tn and exports amounting to ₦12.52tn. According to NBS, the trade deficit for the year stood at ₦7.38tn.
NBS stated, "In 2021, the value of total trade stood at N39.75tn which is 57.60 per cent higher than the value recorded in 2020.
"The value of total imports in 2021 stood at N20.84tn which is 64.11 per cent higher than the value recorded in 2020, while total exports were valued at N18.91tn showing an increase of 50.99 per cent than the value recorded in 2020. Overall in 2021, merchandise trade recorded a deficit of N1.94tn."
The statistics body while speaking on the quarter under review said imports stood at ₦5.94tn in the fourth quarter of 2021 while export was ₦5.77tn
The NBS added, "Export in the fourth quarter of 2021 was still oil-dependent. Crude oil exports recorded N4.27tn and it remained the major product in total exports (74.04 per cent), while non-crude oil was valued at N1.49tn or 25.96 per cent of total exports of which non-oil products contributed N810.88bn representing 14.06 per cent of total exports during the quarter under review."