Pounds To Naira Exchange Rate/Black Market Rate Today 21 February 2022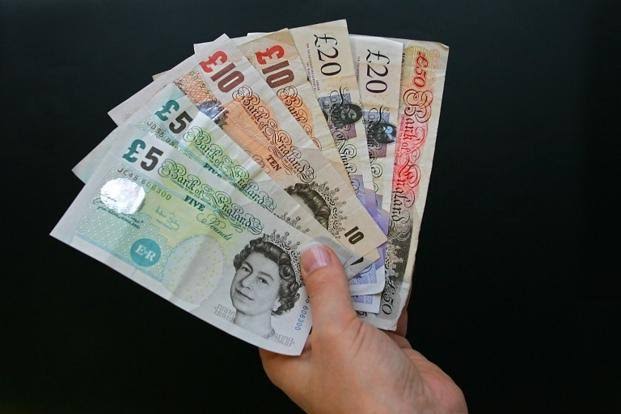 This is the news about the Pounds to Naira rate at the official and black market exchange rate Today February 21 2022.
Read Naija News update on the official pounds rates as well as Black Market rates, Bureau De Change (BDC) rates, and CBN rates.
How Much is Pounds To Naira Exchange Rate Today Official Rate?
The official rate today, Monday, 21st February, 2022, for £1 pound to naira = ₦566.4565/£1.
According to the data from the CBN, exchange rate between the naira and the British pounds opened at ₦566.4565/£1 on Monday 21st, after it closed at ₦565.9991 to a £1 on Friday, 18th February 2022.
Naija News reports that a pound is bought at the official market at ₦565.7755 and sold for ₦567.1376.
How much is exchange rate of Pounds to Naira in Black Market today?
The exchange rate for a pound to naira at Lagos Parallel Market (Black Market) players buy a dollar for ₦750 and sell for ₦760 on Thursday, February 18th 2022, according to sources at Bureau De Change (BDC).
Flutterwave, Paga Become Twitter's Payment Providers
Twitter, a microblogging platform has added the pan-African payment solutions Barter by Flutterwave and Paga as additional payment providers to Tips.
Paga is a payment and financial services ecosystem for Africa while, Barter is a web and mobile app, from payments technology firm, Flutterwave, that lets people send and receive money from abroad instantly, and safely, at affordable rates.
On the operations modalities, Twitter explained that turning on Tips adds an icon next to profile, which will now also have a link to Barter and Paga, for quick and easy person-to-person tipping.
"Tap the icon, and you'll see the payment services or platforms that the account has enabled, you can select whichever you prefer. Once you select the service you want to use, you'll be taken off Twitter to the selected app to send funds. Twitter takes no cut. Barter and Paga join Chipper, which was rolled out in 2021, as payment services available for people in various African countries," the firm stated.