Ortom Angry As Security Operatives Prevent Him From Receiving Osinbajo In Benue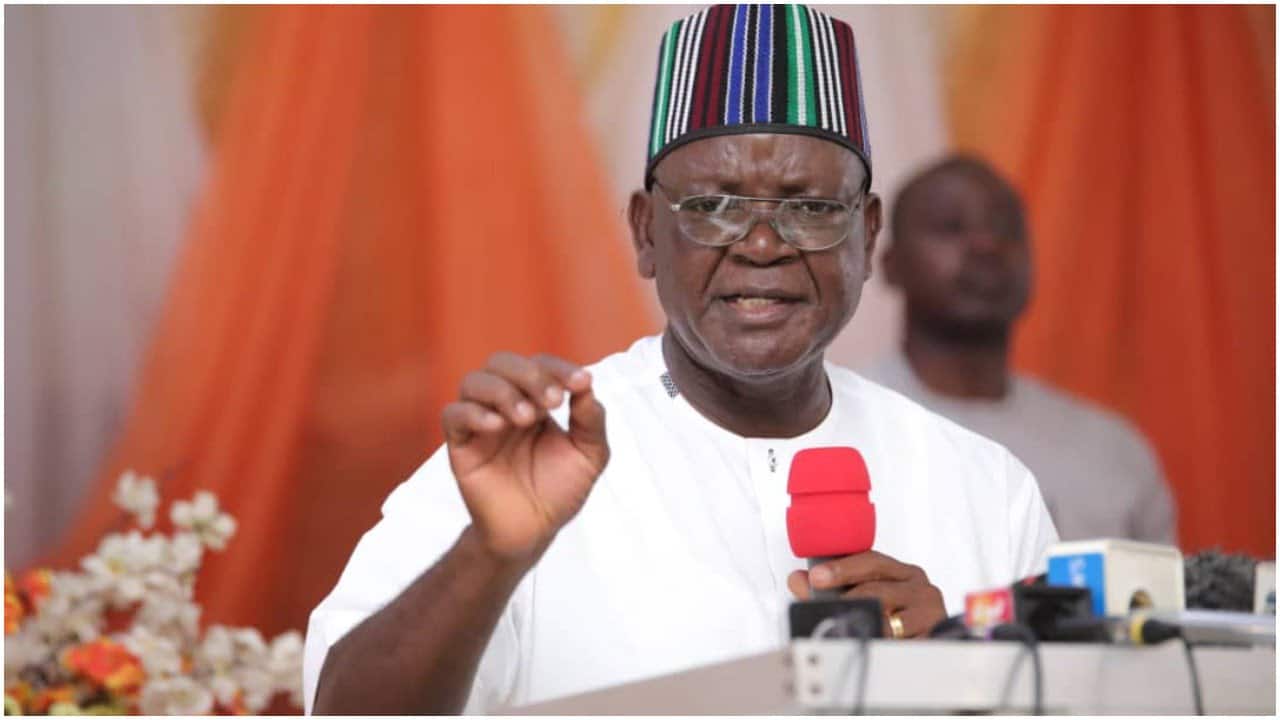 Benue State Governor, Samuel Ortom has reacted angrily to the decision of some Air Force security operatives who prevented him from receiving Vice President Yemi Osinbajo on Saturday.
Naija News reports Osinbajo was on his way to Wukari in Taraba State to attend the convocation of the Federal University, Wukari.
He, however, had a transit stopover at Benue and Ortom went to the Air Force Base to receive him but was not granted access by the security team on ground.
This made the Benue Governor furious and sad as he angrily declared that someone must pay for it. He declared the action of the security operatives as politics taken too far.
Addressing journalists at the Government House in Makurdi, Ortom said: "How can I go to the Air Force base and I am bounced back? In my State? It's politics taken too far and somebody was account for it.
"I feel so sad that there are certain things you don't play politics with it and I must continue to talk about this injustice."
Ortom revealed further that he had received a letter earlier from the presidency notifying him about Osinbajo's movement and that was what made him delegate his Deputy to represent him at the burial of Professor Ignatius Ayua while he welcomes the Vice President.
The letter to the Governor from the State House Abuja was dated 10th February 2022 with reference VP/SP/DOP/26 and titled: "Visit of His Excellency, Professor Yemi Osinbajo, SAN, GCON, Vice President, the Federal Republic of Nigeria to Wukari, Taraba State transiting NAF Base, Makurdi, on Saturday, 12th February 2022"
The letter was signed by Ambassador Abdullahi Qwary.
Ortom vowed to report the behaviour of the Airforce personnel to the Vice President for possible sanctions, wondering how he could be treated that way in his own state where he is the Chief Security Officer.