Nobody Is As Committed To Nigeria's Progress As Buhari – Osinbajo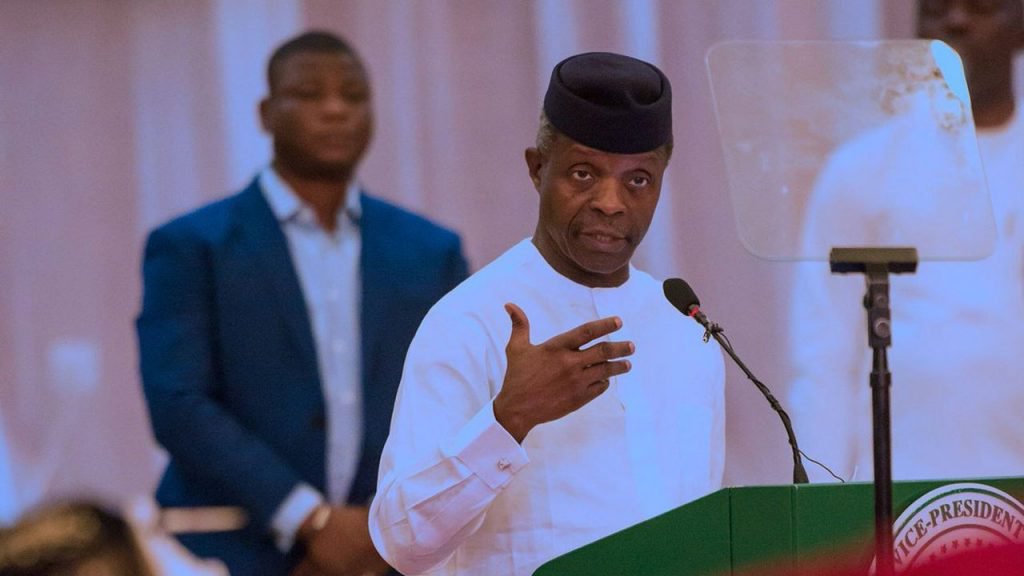 Nigeria's Vice President, Yemi Osinbajo has boasted that no one is as committed to Nigeria's progress as his principal, President Muhammadu Buhari.
Naija News reports that the Vice President asserted this while receiving a delegation of the Catholic Women Organisation of Nigeria, (CWON) led by their President, Dame Mary Asibi Gonsum at the Presidential Villa on Tuesday.
Osinbajo, as contained in a statement issued through his spokesman, Laolu Akande, said Buhari is determined to ensure things are done properly in the country.
He said: "One thing that is certain is that there is a determination on the part of the president to ensure that things are done right.
"That is a genuine commitment. He has spent most of his life in public service at various levels. One evident thing is that if there is anyone committed to the progress of this country, he is," the statement said.
Meanwhile, the Governor of Oyo State, Seyi Makinde has ahead of the 2023 general elections urged Nigerians not to vote a leader old enough to be a Grandfather as president.
Naija News reports that the PDP governor gave the advisory in Ibadan, the state capital on Tuesday while speaking at the 65th birthday anniversary and thanksgiving service of Rev Samson Ayokunle, President of the Christian Association of Nigeria (CAN).
Makinde warned against letting people who are as old as 70 years of age and above become president in 2023.
He urged Nigerians to rather elect a young person as president in 2023.
The PDP chieftain maintained that it would be wise to elect people that have the energy to serve the country.
He said: "We have seen a lot of elder statesmen who want to run this country at age 75 or 78. I want them to think twice and I am saying to the people of Oyo State and Nigeria that this world is not easy.
"It is possible for you to delegate, ask people to go all over the place but when they are reporting to you, if something has not been added, a few things may have been removed."
"We are in election season basically and what I will say to us as a people is that we need to choose wisely and elect the people who have the energy to truly serve the country", Makinde reiterated.