Dollar To Naira Exchange Rate/Black Market Rate Today 26 January 2022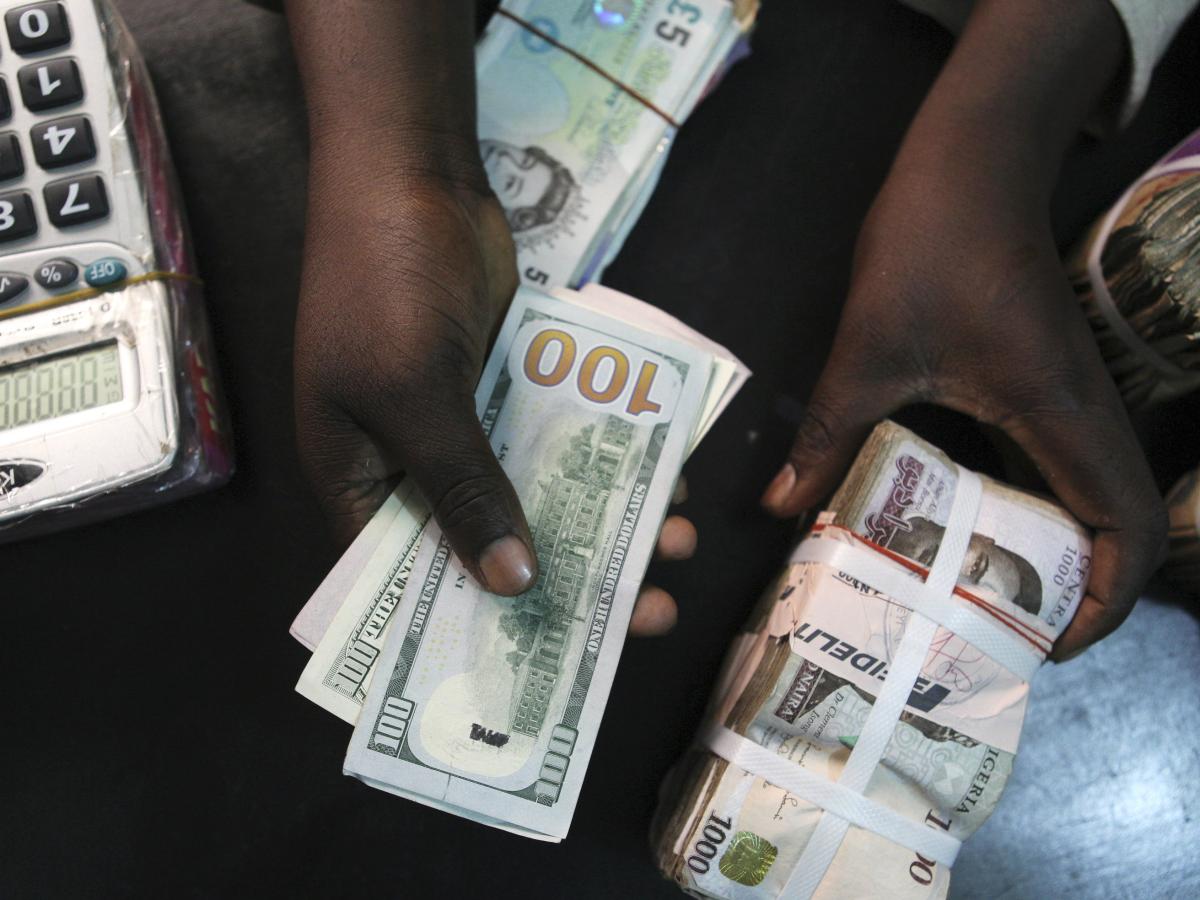 This is the news about Dollar to Naira rate at the official and black market exchange rate Today January 26, 2022.
Read Naija News update on the official dollar rates as well as Black Market rates, Bureau De Change (BDC) rates, and CBN rates.
How Much Is Dollar To Naira Exchange Rate Today Official Rate?
The official rate today, Wednesday January 26th 2022, for $1 dollar to naira = ₦415.36/$1.
According to the data at the FMDQ Security Exchange where forex is traded officially, exchange rate between the naira and the US dollar opened at ₦415.36/$1 on Wednesday 26th, after it closed at ₦416.33 to a $1 on Tuesday, 25th January 2022.
How much is exchange rate of Dollar to Naira in Black Market today?
The exchange rate for a dollar to naira at Lagos Parallel Market (Black Market) players buy a dollar for N567 and sell at N570 on Wednesday, January 26th 2022, according to sources at Bureau De Change (BDC).
Please note that the Central Bank of Nigeria (CBN) does not recognise the parallel market (black market), as it has directed individuals who want to engage in Forex to approach their respective banks.
Trading at the official NAFEX window
The exchange rate between the naira and the US dollar opened at ₦415.36/$1 on 26th January 2022 and closed at ₦416.25/$1. Showing a change of -0.02%.
According to data from FMDQ, forex daily turnover stands at $95.52 million.
In other news, records have revealed how the Federal Government spent over two hundred billion Naira in 2021 on civil servants, pensioners and on gratuities.
Naija News understands that the reported figures were revealed in the statistical record of the Central Bank of Nigeria, CBN.
The reports showed that between January and July last year, the sum of ₦208.21bn was dispensed to clear gratuities, pay for workers salaries and as well settle aggrieved pensioners.
The sum of ₦30.26bn and ₦30.25bn was spent on pensions and gratuities respectively between January and February, Naija News understands.
The record revealed that the government spent ₦29.54bn each month from March to July last year. The Federal Government recorded ₦1.15tn, ₦394.53bn, ₦948.8bn and ₦664.5bn fiscal deficits in January, February, March and April.
Also, the respective sum; ₦596.84bn, ₦615.84bn and ₦637.77bn was spent by the government on fiscal deficits in May, June and July respectively.
Naija News reports that the National Pension Commission recently said the Federal Government released ₦31.97bn for the payment of accrued pension rights to 2021 retirees of treasury-funded Ministries, Departments and Agencies.
The commission said this followed a recent release of ₦16.67bn in December.