2023: INEC's Current PVCs Have Expired – Tinubu [Video]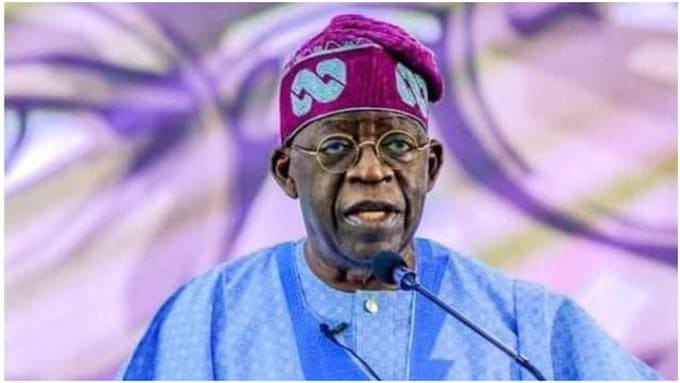 Presidential aspirant, Asiwaju Bola Ahmed Tinubu has claimed that the current Permanent Voter Cards (PVCs) have expired.
The National Leader of the All Progressives Congress (APC) made the claim on Tuesday while speaking to some APC women leaders in Abuja, the nation's capital.
Tinubu claimed that there has been a decline in the number of eligible voters due to the fact that PVCs have expired, urging voters to get new PVCs from the Independent National Electoral Commission (INEC).
He said: "In case they do not announce to you on time, the PVC you have has expired.
"Take one family member, two family members, knock on all doors and make sure that the new registration… Because they may not announce to you on time. The PVCs you have expired. Yes!
"You need to spread it to various local governments and wards at each level. No matter how difficult it is.
"To me, I look at it closely and you look at other elections being held, you will see that it's diminishing because those cards (is) expired. It's mandatory that you go and register to vote and achieve your aspirations. May God bless you and bless Nigeria."
Earlier, Tinubu had promised to pay the West African Senior School Certificate Examination (WASSCE) fees for every Nigerian child if he is elected president.
He had said: "Your children's West African examination fees will be paid by us, so that no one, no matter how poor, will be left behind.
"The symbol of our party is a broom. The symbol of my cap is breaking shackles. You break the shackles of ignorance, poverty, and many things.
"We need stability in the country. We need peace and the stoppage of banditry is extremely important because women are the vulnerable victims of banditry, violence, and instability.
"Without peace and stability, we cannot build a nation as rapidly as we want."