Pounds To Naira Official Exchange Rate/ Black Market Rate Today 12 January 2022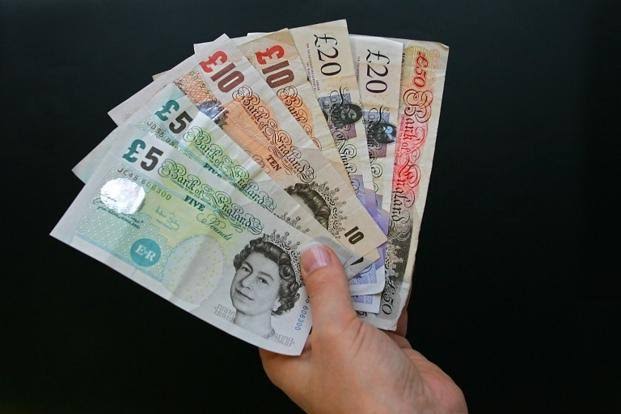 This is the news about Pounds to Naira rate at the official and black market exchange rate Today January 12, 2022.
Read Naija News update on the official pounds rates as well as Black Market rates, Bureau De Change (BDC) rates, and CBN rates.
How Much Is Pounds To Naira Exchange Rate Today Official Rate?
The official rate today, Wednesday January 12th, 2022, for £1 pound to naira = ₦562.3375/£1.
According to the data from the CBN, exchange rate between the naira and the British pounds opened at ₦561.6378/£1 on Wednesday 12th, after it closed at ₦561.6378 to a £1 on Tuesday, 11th January 2022.
Naija News reports that a pound is bought at the official market at N561.6582 and sold for N563.0167.
How much is exchange rate of Pounds to Naira in Black Market today?
The exchange rate for a pound to naira at Lagos Parallel Market (Black Market) players buy a dollar for ₦720 and sell for ₦730 on Tuesday, January 11th 2022, according to sources at Bureau De Change (BDC).
Meanwhile, the discovery of oil, gas and other mineral resources in Bauchi State is really a blessing not just to the state but to Nigeria as a whole, Governor Bala Abdulkadir Mohammed has said.
Naija News reports that Mohammed while addressing newsmen in the state capital on Monday (today), boasts that Bauchi which he is overseeing would be the future of Nigeria due to the recent discovery in the state.
The Governor stated that his administration has geared up in taking necessary measures to maximize the mineral resources discovered in the Alkaleri Local Government Area and other parts of the state.
The governor explained that he had commenced talks with stakeholders of Alkaleri LGA and is in his two-days visitation as part of his ongoing community engagement.