Pounds To Naira Exchange Rate Today 14 December 2021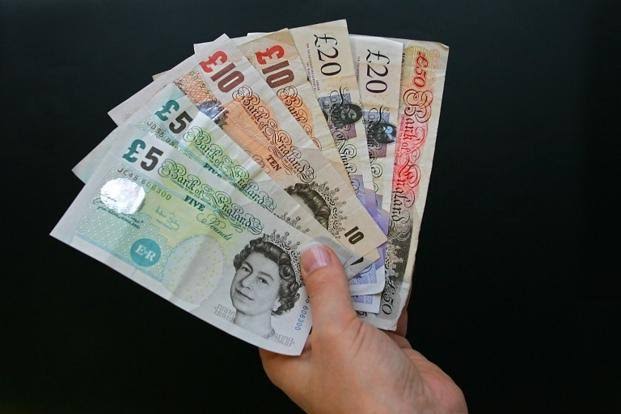 This is the news about Pounds to Naira rate at the official and black market exchange rate Today December 14, 2021.
Read Naija News update on the official pounds rates as well as Black Market rates, Bureau De Change (BDC) rates, and CBN rates.
How Much Is Pounds To Naira Exchange Rate Today Official Rate?
The official rate today, Tuesday December 14th, for £1 pound to naira = ₦542.2443/£1.
According to the data from the CBN, exchange rate between the naira and the British pounds opened at ₦542.2443/£1 on Monday 14th, after it closed at ₦541.7382 to a £1 on Monday, 13th December 2021.
How much is exchange rate of Pounds to Naira in Black Market today?
The exchange rate for a pound to naira at Lagos Parallel Market (Black Market) players buy a dollar for ₦720 and sell for ₦725 on Tuesday, December 14th 2021, according to sources at Bureau De Change (BDC).
Meanwhile, Nigerians have been told to prepare for an increase in tax payment as well as the imposition of a new tax regime on certain goods, the federal government has announced.
The Minister of Finance, Budget, and National Planning, Zainab Ahmed made this known on Monday in Abuja while speaking with stakeholders at a public hearing on the 2021 finance bill organized by the House of Representatives committee on finance.
According to the Minister, the adjustment in taxes is part of the provisions of the 2021 fiance amendment bill.
She added that apart from the provisions of the bill, some other adjustments will be introduced which the government aims to implement by the middle of 2022.
In her words, "Our aspiration is to do a midterm review with a possibility of another Finance Bill in mid-year 2022 to bring in more amendments."
Ahmed however said the adjustments don't include the controversies surrounding the collection of VAT which is currently a court matter involving the federal government and some state governments.
When the court has taken a final decision on the matter, however, the Minister said the federal government can now take the next step.