Tragedy As 20 Passengers Die In Kano Boat Mishap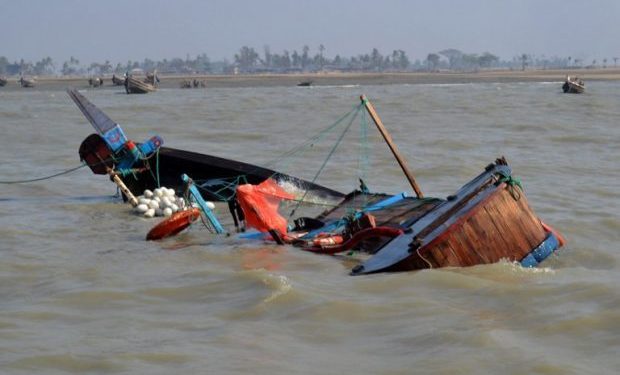 At least 20 people have reportedly died in a boat accident in Badau village, Bagwai Local Government Area of Kano State.
It was learned that the boat capsized while conveying passengers from Badau village to Bagwai town to attend the annual Mulud festival.
The boat mishap occurred around 6pm on Tuesday, claiming the lives of the passengers who were mostly women and children.
The victims, who were not wearing life jackets, reportedly died right on the spot.
According to THISDAY, scores of others sustained various degrees of injuries, while few passengers survived the incident.
Confirming the sad incident, the spokesman of the State Fire Service, Saminu Yusuf Abdullahi, said more than 49 persons were in the boat during the mishap.
He said so far 20 corpses have been retrieved while seven people have also been rescued alive as the rescue operation was still ongoing.
"More than 49 persons were in the boat which was on its way to Bagwai town from Badau village when the incident happened," he said.
Meanwhile, a Nigerian man and his lover have been apprehended by the police after duping over 50 people on social media.
Naija News gathered that the arrest took place on Monday, November 29. Faridabad police stated that the couple has over 50 fraud complaints lodged against them.
The suspects identified as Chinonso Roy and his girlfriend, Sangeeta, were arrested alongside two other people Ajay Kumar and Atif Ali
They would often befriend people on Facebook and ask for some money while promising costly gifts and foreign currency in return.
Narender Kadiyan, deputy commissioner of the Faridabad revealed that the Nigerian national whose visa had expired and was in the country illegally formed a crime syndicate with the help of a Delhi woman.
Download NAIJA NEWS app: