Is Psquare Back? Jude And Peter Follow Each Other On Instagram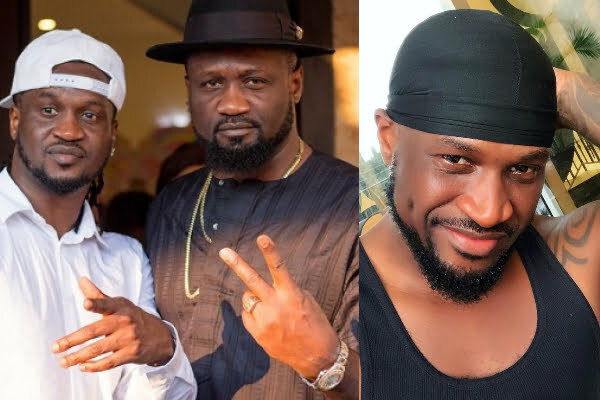 It Seems the Okoye brothers have finally decided to put their diffrences aside as Peter Okoye also known as Mr.P and his brother Jude Okoye are now following themselves on Instagram.
Recall that Naija News reported that Peter Okoye visited his twin brother, Paul Okoye's family in the United States
Anita Okoye, Paul's wife who recently filed for divorce, shared a video of her brother-in-law driving her daughter, Nadia Okoye around a mall in a shopping cart while also buying toys for her and her siblings.
Anita goes ahead to thank Peter for the gift, saying 'Christmas came quite early for them'.
The twin brothers, who were known as Psquare, disbanded in 2016 supposedly over the role of their manager.
It was gathered that they also had issues with individual input of songs on their joint album.
In recent development, Peter has now followed his elder brother and former manager Jude on Instagram. Jude has also followed back.
In other news, a phone thief has been arrested after using an iPhone 12 pro max to borrow eight thousand naira in Lagos.
Naija News understands that the suspect, yet to be identified had stolen the phone some couple of days ago inside a store at computer village in Ikeja, Lagos.
The shop owner had shared a CCTV video on social media, pleading with the public to help with the identification of the thief.
However, days after the post was made, the store owner, Omo Nna via Twitter, revealed that the suspect has been caught.
Narrating the process, Omo Nna said, they tracked the phone down to a moneylender who alleged that the suspect had used the stolen phone to collect a sum of eight thousand naira.
Sharing the details, he wrote; "We caught him, Thank y'all for the Retweet! He used a whole Iphone 12pro to borrow N8,000 from his friend. so we tracked the phone down to the money lender, which he gave us details of how we can grind the guy."