Anambra Gubernatorial: Gunmen Attack Polling Unit, Make Away With Ballot Boxes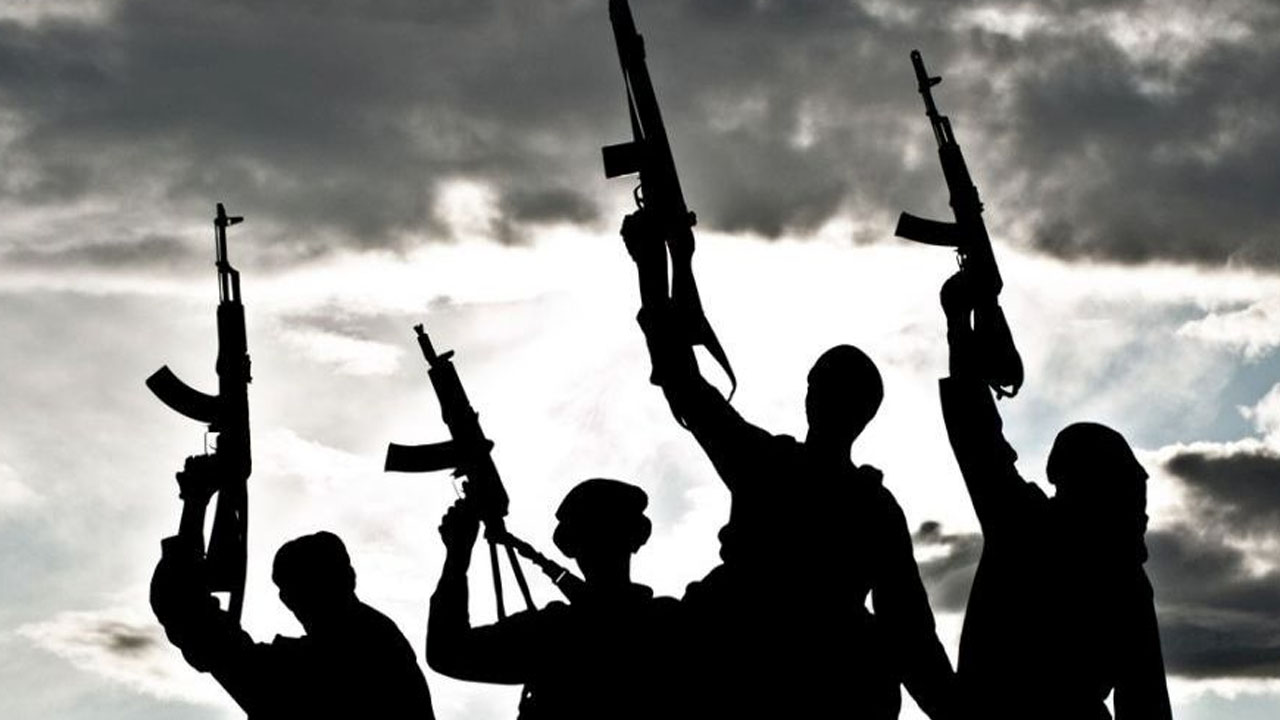 Gunmen have reportedly attacked a polling unit at Immaculate Heart, Ekwulobia in the Aguata local government area of Anambra State, making away with ballot boxes containing people's votes and other election materials.
The gunmen allegedly attacked INEC officials which brought voting in the polling unit to a stop.
The Peoples Democratic Party(PDP) revealed this via their official Twitter handle.
"In Aguata LGA, Immaculate Heart Ekwulobia. Unidentified armed men have invaded the polling unit, attacked party agents, electoral officers and made away with the ballot boxes and other electoral materials. Voting has been cancelled," PDP tweeted.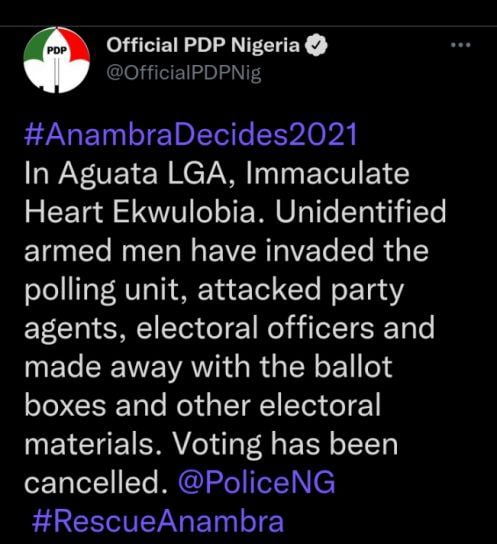 According to reports from different local governments, the election was married with malpractice and bribery.
Meanwhile, the Anambra State governorship election would continue on Sunday, November 7, the Independent National Electoral Commission has confirmed.
There were hiccups at different polling units today due to the malfunctioning of the Bimodal Voters Accreditation System (BVAS) machine.
The development, Naija News understands delayed and hindered smooth conduct of the voting exercise as machines failed to work completely in many units.
Addressing reporters at the INEC office in Awka, the Resident Electoral Commissioner (REC), Dr Nkwachukwu Orji, said the extension of the voting exercise is to enable those who could not vote on Saturday to do so on Sunday.
Naija News understands that closing of voting had been shifted from 2.30 pm to 4pm on Saturday, after which the exercise could still not go smoothly in some units.
Orji said the machines suffered software hitches, adding that the commission's engineers were working to rectify the problem.
He further explained that materials did not arrive on time at some polling units because some drivers and ad-hoc staff failed to turn up. Read More