Police Arrest Bandit Terrorist Involved In Abduction Of Afaka Students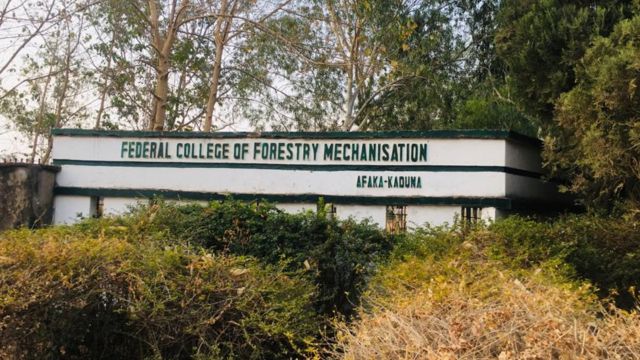 An alleged bandit terrorist involved in the abduction of students of Federal College of Forestry Mechanisation, Afaka, Kaduna State has been arrested by security operatives of the Intelligence Response Team of the police.
It was disclosed that the suspect was part of the terrorists that abducted 37 students of the Federal College of Forestry Mechanisation, on March 11 2021.
However, the students were released by the terrorists after spending fifty-five days in their kidnapper's den and N15 million ransom was paid.
According to Daily Trust, sources disclosed that security operatives had been tracking the suspect for weeks in the Askolaye community in Kaduna South Local Government Area.
A resident disclosed that the suspect had rented a house in the community two months ago to enrol his two stepchildren in an Islamic school.
He further stated that security operatives detained the suspect and his wife, while community leader and neighbours invited for questioning had been released.
Another resident added that the suspect's wife, whose father and husband were killed did not know her current husband led bandits that killed her late father and husband during an operation.
"After he killed her husband, he now returned and married her then adopted her children both less than seven years old. She didn't know all these until when he was arrested and confessed before her during interrogation. He also confessed to being part of those who executed several school abductions including that of Afaka students."
A resident also said the suspect claimed to be from Ilorin, Kwara State and relocated his family to enrol them in school.
He said, "He told us his name is Abubakar, we don't know if that is his real name, but he was introduced to us by a tailor friend who lives in Badarawa. But the tailor friend has now told security agents that his relationship with the suspect is based on the fabrics he brings to him to sew as he had no idea that the suspect was into banditry."