Sunday Igboho: Femi Falana Reveals What Transpired Between Buhari Administration And Benin Republic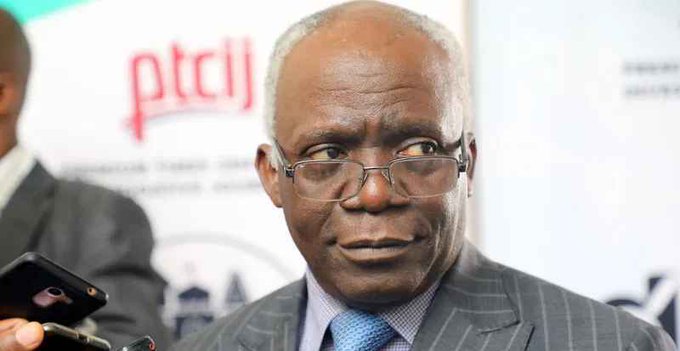 Human rights lawyer, Femi Falana, has revealed what transpired between the federal government of Nigeria and the Benin Republic government over the case of Yoruba Nation agitator, Sunday Igboho.
The Senior Advocate of Nigeria disclosed that the Benin Republic government refused to put the activist on a waiting plane after his arrest in July.
Falana in an interview with BBC News Yoruba disclosed that the administration of President Patrice Talon informed the Nigerian Government that obeying the law is sacrosanct to them.
Falana said, "The Nigerian government asked the Benin Republic government to repatriate Sunday Igboho. We heard they had even sent an aircraft to be used to bring him down to Abuja. The Benin government made its Nigerian counterpart understand that this is not a lawless society."
"Benin Republic told Nigeria: 'we are heading to court. Without us going to court, we cannot hand Igboho over to you'. This is the reason why Igboho's case is ongoing over there. And that is how it is supposed to be under the law."
"The judge will critically look into Nigeria's demands, why Nigeria wants to repatriate Igboho from Cotonou to Abuja. That is what the law of Benin says; in fact, that is what the Nigerian law also says."
Naija News recalls that Sunday Igboho was arrested in the Benin Republic while trying to board a flight to Germany alongside his wife, Ropo.
Although his wife has been released, the agitator is still in custody pending investigations by authorities of the francophone country.