Its A Lie, Sunday Igboho Not Planning To Drop Yoruba Nation Agitation – Aide
Yoruba nation activist, Sunday Adeyemo, popularly called Sunday Igboho, has dismissed claims that he is ready to drop his agitations.
Recall that the DSS had coordinated a raid on the activist's Ibadan residence, where some of his aides were arrested.
The secret police had also declared Sunday Igboho wanted, prompting the agitator to go underground.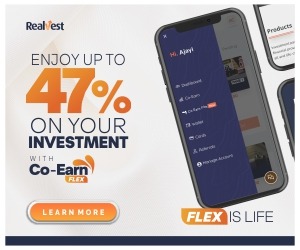 Naija News reports that the Oluwo of Iwo, Oba Abdulrasheed Akanbi, had on Friday called on President Muhammadu Buhari to forgive Sunday Igboho over his agitation for the Yoruba nation.
The monarch urged the President to withdraw security operatives from hunting the activist, adding that he has warned him on his approach of agitation.
Oba Akanbi further stated that he has forgiven Igboho even though Igboho insulted him.
The monarch cited the cases of the late politician, MKO Abiola and late activist, Ken Saro-Wiwa, who died in the course of fighting for the freedom of their people, as a lesson for Igboho and other agitations.
"He has pledged his readiness to listen to us," the Oluwo had said.
"I promise your Excellency that Igboho will mind his steps henceforth. He has suffered a lot.
"He would step down agitations. I will bring him for a peace talk at an appropriate time."
But speaking to TheNation, Sunday Igboho's media aide, Olayomi Koiki denied that his principal was about to dialogue with the federal government over his Yoruba nation agitations.
He also stated that there had been no contact between the Oluwo of Iwo and the agitator lately.
"Not at any time, not even a single call," he said on any contact between Oba Akanbi and Igboho.
But he admitted that Igboho visited the oba way back in 2018 to reciprocate a similar one by the traditional ruler to the activist.
He said it was on that occasion at the Oluwo's palace that the photograph of Igboho prostrating for the oba, now trending on social media, was taken.
"The news that Chief Sunday Adeyemo visited the Oluwo of Iwo, Oba Abdulrasheed Akanbi is not true," he said.
"The 2018 picture was taken during a return visit after he (Oluwo) came to chief's house."
Source: Naija News