People Living Outside Nigeria Used Twitter To Attack Security Agents, Destroy Public Infrastructure – Lai Mohammed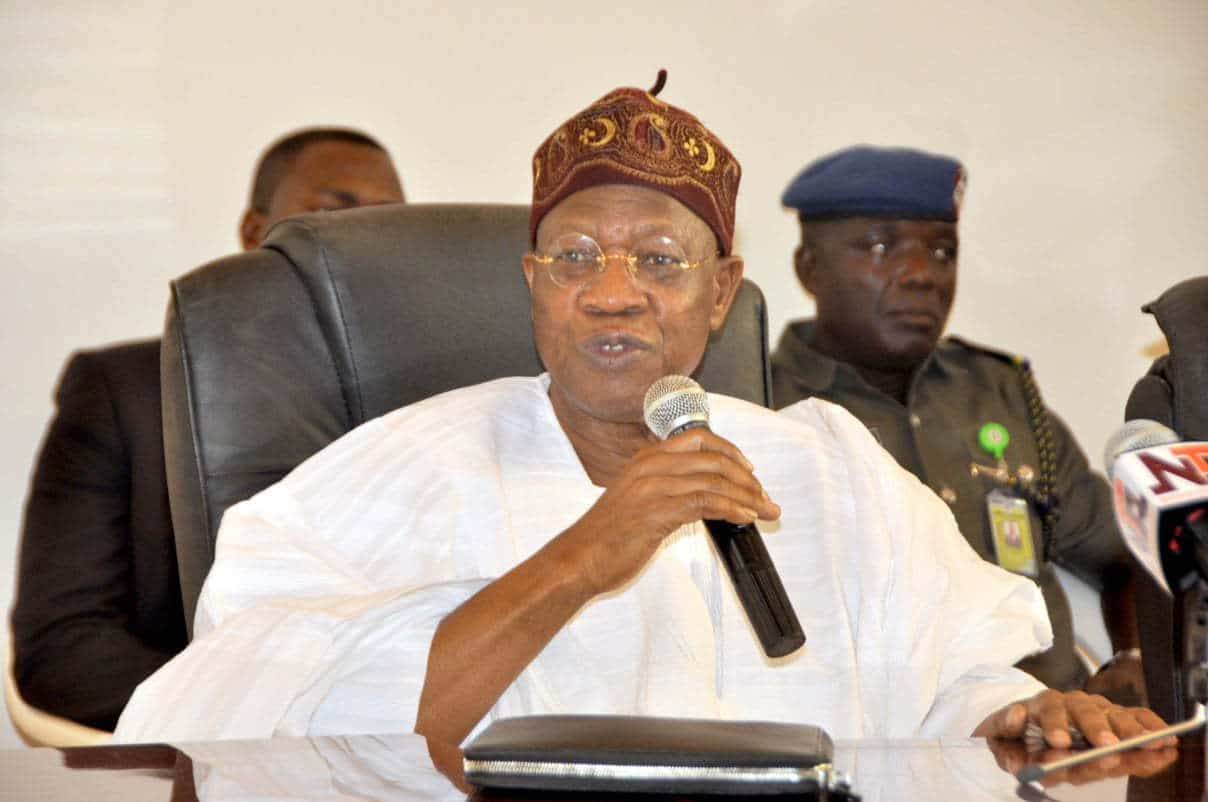 The Minister of Information and Culture, Lai Mohammed has alleged that some people living outside the country, used Twitter to cause attacks on security agents and public infrastructures in the country.
According to the Minister, such people used the micro-blogging platform to instruct and influence their followers residing in Nigeria to carry out the attacks.
He made the allegation in Lagos on Thursday in a paper titled "contemporary challenges of information and communication management – regulatory issues and requirements" delivered as the keynote address at the Meeting of Information Managers of APC Government.
While reiterating the need for social media to be regulated, Mohammed stated that social media if not well managed can cause greater problems.
Mohammed also argued that the ban on Twitter can't be seen as a gag on social media in the country as the platform is just one of the applications available while Nigerians have access to others like Facebook, Whatsapp, etc.
The Minister however expressed optimism that the government and Twitter will be able to agree on workable solutions which won't threaten the national interests of Nigeria.
The statement reads in part: "The social media is a double-edged sword, providing opportunities and challenges perhaps in equal measure.
For the information and communication manager, the so-called new media provides the ultimate test.
As you all know, we recently had to suspend the operations of Twitter in Nigeria because of the threat posed by the gross abuse of the platform to the nation's peace and unity.
Twitter is the platform of choice for separatist campaigners, especially those of them residing outside the country, who use it to issue directives to their followers in Nigeria to attack our security forces as well as to burn police stations and INEC offices.
It was a tough decision to take, considering that many of our youths also use the platform for business. Such is the challenge posed by the social media.
At its request, the government has agreed to engage with Twitter and, hopefully, we can both chart a path forward, without compromising our national interest.
While many have accused us of stifling the press with the ban, we say Twitter is just one of many social media platforms being used by Nigerians. WhatsApp, which is most used by Nigerians, is there. And there is Facebook, Instagram, Google hangout, etc."
Meanwhile, the National Bureau of Statistics (NBS) has confirmed that the total debt profile for Nigeria (States and Federal Debt Stock) currently stands at ₦33.11trn.
This is according to the data released on Thursday by the NBS where it noted that the current stock is as at 31st March 2021.