TB Joshua's Death : How Nigerian Celebrities Mourned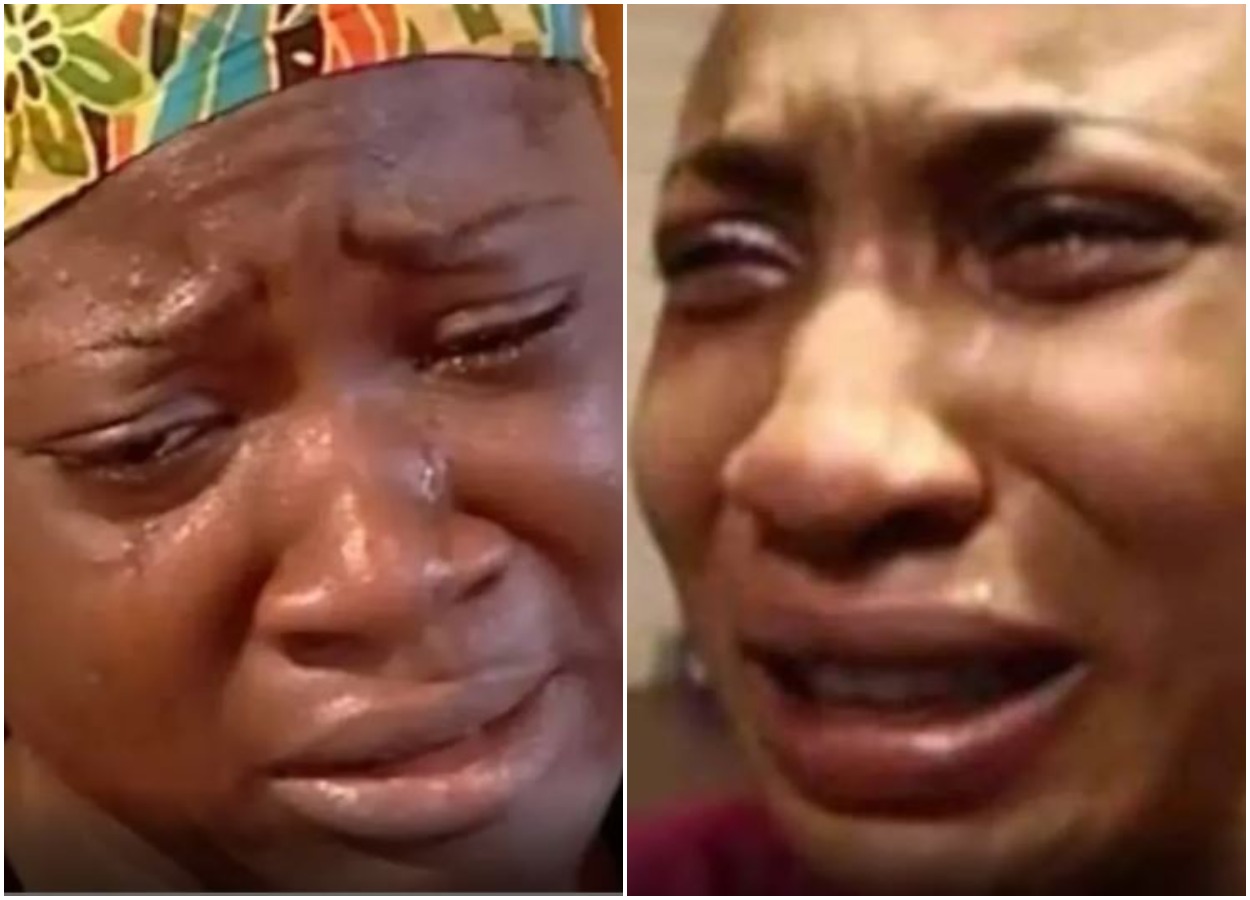 Nigerian celebrities and others, on Sunday morning, woke up to the sad news about the death of the preacher, who many described as a giver and keen about helping people.
Naija News earlier reported that the prophet, Temitope Balogun Joshua better known as T.B Joshua who is the founder of The Synagogue, Church Of All Nations (SCOAN), died in Lagos on Saturday night at the age of 57.
Here's how some Nigerian celebrities mourned his death
Mercy Johnson
Mercy Johnson amongst many celebrities who have had an encounter with the prophet, took to her official Instagram page to mourn Nigerian prophet, T.B Joshua. Reacting to his demise, Mercy disclosed, she knows the feeling of grief, and it feels like fear. Sharing one of the photos she snapped at her mother's burial, the mother of 4 wrote, "Mostly it is a loss that teaches us about the worth of things…I know the feeling of grief and it feels like Fear..Black Sunday, RIP to the kind prophet /a man who gave to those in need. Prophet T.B Joshua."
Tonto Dikeh
Nollywood actress, Tonto Dikeh joined others around the world to mourn the death of Prophet T.B Joshua. Sharing his photo on her instagram page. She wrote; "Am gonno wakeup tommmorrow and Hear that MY FATHER LIVES RIGHT??Right??? PAPA PAPA WHERE ARE YOU?I will call you in the morning please pick Up Daddy!!,
Eniola Badmus
The bold Nollywood actress shared a photo of the prophet, then wrote; Rest on Papa @tbjoshua.
Ruth Kadiri
Nollywood actress and producer Actress Ruth Kadiri via her Instagram, talked about how clergyman via his ministry, impacted many lives and was a support structure and source of hope to the needy and poor. The talented producer went ahead to pray for the family of the prophet asking that God grant them the heart to bear the loss and give answers to those who have questions regarding his death.
She wrote: "Sad, but true, prophet TB Joshua is gone. You impacted so many lives; you were a support structure and a source of hope for many. I pray God gives your family, loved ones, members the heart to bear the loss. And also give answers to those who have questions. Rest well sir."
Wunmi Toriola
Wunmi Toriola via her social media, said she is not close to the prophet ministry; however, she has learnt the relentless act of giving from him  ''I am not close to your ministry, neither I'm i to you, but one thing i learnt from you from afar is your relentless ACT of Giving, you gave with your resources, you gave Love which is the essence of True religion.. Of a truth ,we need to show love to one another while we are still living because death is no respecter of age,status,or power… You will be greatly missed.Rest on man of God."
Ali Baba
Nigerian stand-up comedian, master of ceremonies, Alibaba took to his social media handle to recount how the late clergyman man helped him pull closer to God and sent him an electronic bible. Sharing a photo of the Late prophet, he wrote;
"When you turned 50, and your people said you wanted comedians to come to entertain your congregation, I was VERRRRRRY SCEPTICAL. You said you wanted them to know that laughter helps to heal the soul, just as a little red wine was good for the stomach.
@mcabbeydaprof and @lepaciousbose were the only ones who agreed to come. Even these two, had reservations. Just like when we went to entertain President Yaradua in Kastina, @lepaciousbose said, "Bros if you will go, I will follow you."
I remember during the performances, when my colleagues were done, and during my performance, I walked unto the Altar and picked an apple 🍎 and a banana🍌… the whole congregation went silent. You later told me that you watched all our performances from your office and cracked up at the look on the faces of the congregation.
When we (Abbey and Bose) each had our private meetings with you, you asked why I had not gone into church ministration. I replied that I didn't think I want to fast or intercede for anyone. And I said I have not been a good boy.
You laughed and asked me, "Are badder than King David and Apostle Paul? Even if you are a killer God can use anyone." You then started telling me, what only I knew about my life. Just as you were saying those things, I thought, this man may be fake, and you said, "You may think I am fake, it's ok. I can't make you change your thinking. That is you"
I froze.
Then you prayed and gave me a "thanks for coming". I then said thank you. And thought "I would share it 3 ways". You did that mind reading again. "That's for you alone".
You stopped at the door and went to a drawer to gift 🎁me a Fisher Electronic Bible. "Always stay close to God and read his word every day. You have a destiny for God" In the last 8 years, you have consistently called to "My brother, how are you? Draw nearer to God". One time you asked, "What is holding you up from God's work?" And after my covid experience you called to pray and sent something "for phensic". I told you the "phensic" made the prayer work faster. You laughed. You always joked that you were older than me by just 12 days, as I was born on June 24th…"