2023: There'll Be No Election In Nigeria If…. Ortom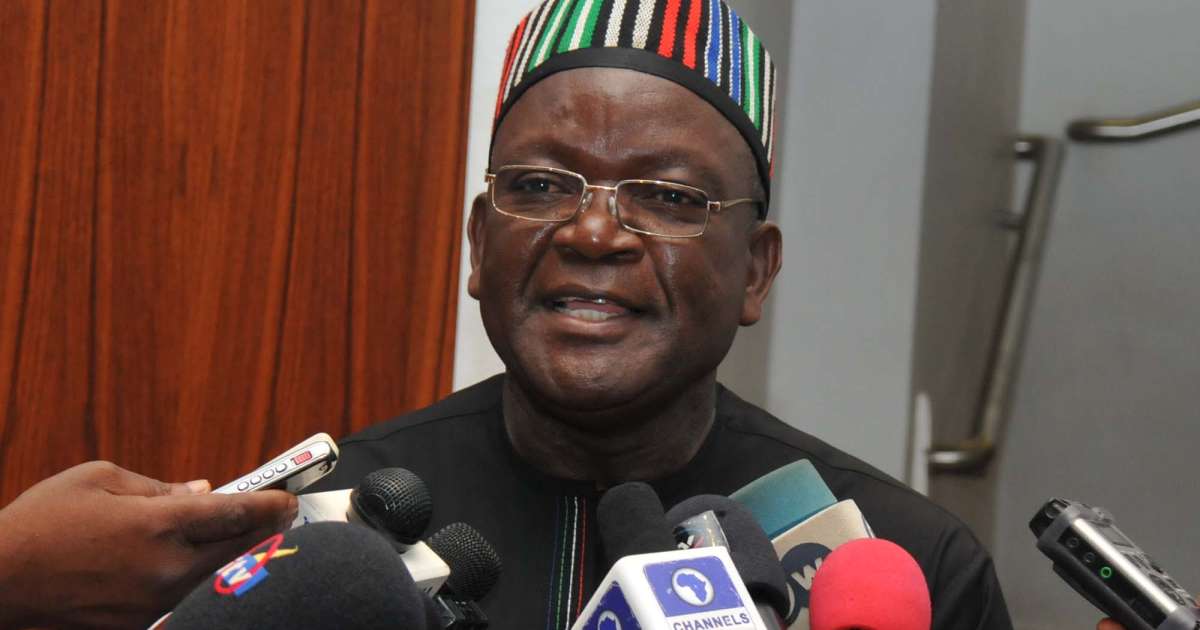 The Benue State Governor, Samuel Ortom has disclosed that insecurity is a big threat to the conduct of the 2023 general elections in Nigeria.
He noted that if the current security challenges persist or escalate, the 2023 election in the country may not hold.
He made the submission on Tuesday while addressing newsmen at the end of the meeting with President Muhammadu Buhari in Abuja.
As earlier reported by Naija News, Ortom held a closed-door meeting with Buhari on Tuesday at the presidential villa in Abuja and discussed issues of security with the President.
It will be recalled Ortom himself was attacked on Saturday and escaped an assassination attempt on his life.
Speaking with journalists after the meeting with the President, Ortom declared: "that there will be no 2023 elections in Nigeria if insecurity persists".
He reiterated his stand that the nation is sitting on a keg of gun powder and urgent steps need to be taken to tackle security challenges in the country.
The Governor emphasized that the federal government must urgently address the impunity with which some lawless people and criminals operate in Nigeria and punish those found culpable.
He also once again denied insinuations that the attack on him was a fake report, warning people against politicizing the attack on him when his convoy was attacked by about 15 gunmen whom he described as herdsmen.
Ortom however commended all those who have condemned the attack on him and urged the Police to unravel the circumstances and those behind the attack.
Meanwhile, the Nigerian military has said that a standing patrol would be established in Tyomu community in Benue State.
Naija News reports that the community which is at the outskirts of Makurdi was where the state Governor, Samuel Ortom, was attacked by gunmen on Saturday.
Speaking with newsmen on Tuesday in Makurdi, the state capital, Force Commander of Operation Whirl Stroke (OPWS), Major General Adeyemi Yekini, said the setting up of a patrol in the area will forestall future attacks.
Conducting journalists round the Tyomu vast area by the river Benue bank, Yekini assured citizens that there are no criminals around the area.
He added that was the military is working with other security agencies to ensure peace and security in its three states of operation; Benue, Taraba, and Nasarawa.