Adultery: Daddy Freeze From Not Paying Tithe To Paying Fine – Nigerians React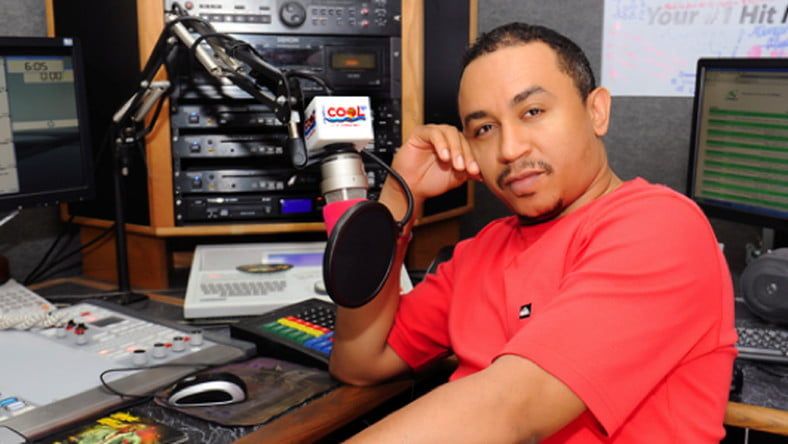 Nigerians have taken to social media to make a mockery of controversial On-Air Personality and leader of the Free the Sheeple Movement, Daddy Freeze.
Naija News reported earlier a High Court sitting in Port Harcourt, Rivers State, on February 18, 2021, ordered Ifedayo Olarinde, popularly known as Daddy Freeze, to pay the sum of N5million for committing adultery with his lover Benedicta Elechi with whom he bore a son Jason in 2015.
The OAP was ordered to pay the money to Paul Odekina, who was married to Elechi at the time the adulterous act was committed. The news of Daddy Freeze alleged adultery has, however, stirred a barrage of reactions on social media, Twitter in particular as netizens expressed wonders on how the online pastor from not paying tithe ended up paying a fine.
The OAP who is known for condemning prominent Nigerian pastors and general overseers over tithing and their lifestyle got a share of the trolls after the presiding judge of the High Court, Hon Justice Akpughunum, ruled that he should pay the sum of N5million as "damages for depriving Odekina amiable consort of his wife."
Reacting to the court ruling, a Twitter user [@Jfriks_], wrote: "How Daddy freeze went from not paying tithe to paying fine baffles me. Well, guess he's saved enough for this."
Joining the host of others in trolling the OAP, another user of the bird app [@VictorIsrael_], said the husband of the woman with whom Daddy Freeze allegedly committed the adultery, thought it wise enough to take up the matter straight to the court.
·
He tweeted: "The Highlight of this Daddy Freeze Adultery gist is the woman's Husband. Instead of creating a scene or gathering family members to come &settle the issue, he went straight to court & became 5 million naira richer
"He'll now pay tithe from the money to pepper Mr Freeze. A king," he added.
A few months ago, Daddy Freeze countered Nigerian gospel singers and evangelists, Wale Adenuga and Nathaniel Bassey for condemning Governor Dapo Abiodun of Ogun State over ambassadorship offer to 2020 winner of the Big Brother Naija reality show, Laycon, Naija News reports.
Source: Naija News