Why Nigeria Needs To Restructure Immediately – Atiku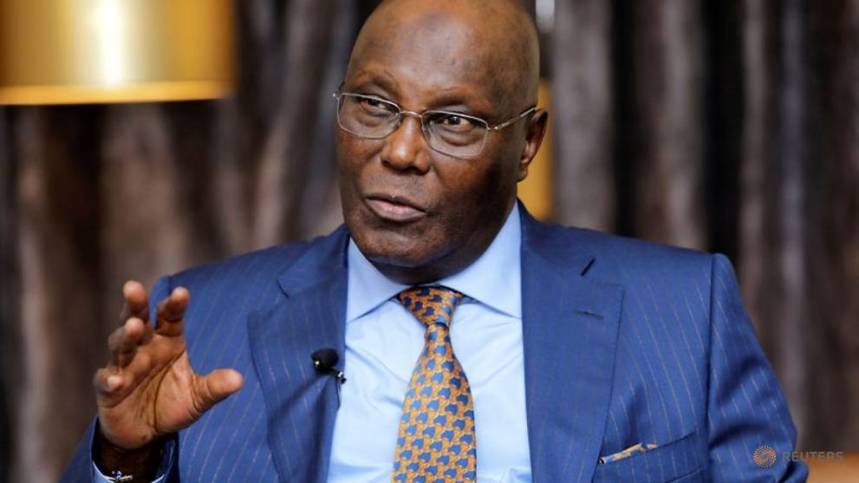 Former Vice-President Atiku Abubakar has said that Nigeria needs to restructure immediately to solve the major problems facing it.
Atiku made this known in an article on Monday while backing the calls for restructuring by prominent Nigerians, such as a chieftain of Afenifere, Ayo Adebanjo, the immediate past President-general of Ohanaeze Ndigbo, John Nwodo, and the Chairman of the Arewa Consultative Forum, Audu Ogbeh.
According to Atiku, restructuring Nigeria is the urgent solution the country requires to solve its foundational and monumental challenges.
He noted that until these problems are solved, the nation may not fulfill its potentials of being the beacon of light for the Black Race.
Atiku added that the country is on the brink of becoming a failed state, adding that devolution of powers to the region remains the way forward.
He asked Nigerians to stop fighting each other and should start fighting for Nigeria to grow and become one of the shining examples in Africa.
Atiku wrote: "Nigeria needs to be restructured. Just look at Nigeria today. This truth is staring us in our collective faces. The current ethnic and religious clashes bedevilling Nigeria are symptoms of the disease. They themselves are not the illness. We must address the root causes of the various symptoms of insecurity Nigeria now faces.
"Nigeria needs peace, unity and prosperity. But all three of these virtues are dependent on Nigeria having social justice. Without justice, there cannot be cohesiveness in a multi-ethnic and multi-religious nation as Nigeria.
"Nigeria has foundational issues, which we have to resolve. Until we resolve those issues, our nation may not fulfil its potentials of being the beacon of light for the Black Race, even if we have the most righteous people at the helm."
"Nigeria needs to restructure to avoid the various failed state prophecies, first advanced by an American think-tank against Nigeria in 2006. Most recently regurgitated by the Financial Times of London, about a month ago. To be forewarned is to be forearmed.
"Nigeria is not a failed state. However, we are at risk of becoming a failed state, if we do not resolve our foundational challenges that make it rather difficult for the central government to discharge her responsibilities effectively.
"It is time to feel our nation's pulse and steer the ship of state away from a failed state destination. Restructuring is the lighthouse that will guide the Nigerian state's ship back to the safety of land. And it is not just for the big line items. Even in the little things, we must restructure, for the good of our people.
"We must stop fighting each other as Nigerians, and we must start fighting for Nigeria. Arise o compatriots, Nigeria's call obey. Nigeria is calling for restructuring. And I urge all Nigerians to obey our mother's voice."
Atiku said the current system of government is "an ad hoc temporary solution to a challenge that emerged after the January 15, 1966 coup decapitated the central and most regional governments".