SARS Victim Narrates How He Was Jailed The First Day In Got To Lagos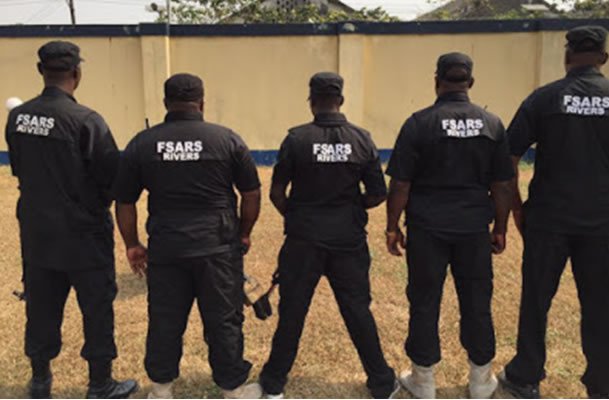 Marc Chidebere Nwadi, a resident of Lagos, has narrated how the police detained and tortured him, just some hours after he arrived the state from the south-east in 1999.
According to Nwadi who narrated his experience before the Lagos state judicial panel of inquiry and restitution for victims of the special anti-robbery squad (SARS) on Saturday, he left Abia state in May 1999 to see his brother in Lagos.
He said when he arrived in Lagos, around 8pm, he found out that his brother no longer lived at the address sent to him.
Nwadi said he decided to meet an uncle at Ojuelegba for assistance.
"I arrived Lagos at 8pm and was heading to Desert Street, Egbeda. It was late, about 9:30pm. When I got there, I was told my brother no longer lived there. The new occupants (a barbershop) didn't know my brother's new address," he said.
"I begged them to allow me sleep in the shop and I slept there till in the morning.
"I carried my Malboro bag with me, trying to get to Ojuelegba from Oshodi to meet an uncle who could help, then a van drove by.
He noted that people started to run, but he was confused.
He added that before he realised what was happening, he was  grabbed, beaten, and his head was hit with the butt of a gun.
"When I asked what I did, I was beaten and later taken to Idimu police station along with others."
Nwadi alleged that a policeman named Friday, asked him and others that were arrested to pay N100,000.
The petitioner said although he showed his bus ticket to the police officers, Friday tore the paper, kicked him in the stomach and pushed him back to the cell.
Nwadi alleged that one month after his arrest, he was told to bring N10,000 but since he had no money on him, he was taken to SARS office at Ikeja by a man he said was called "Enyeama".
He claimed that after three months, he was taken to a nearby court where he was charged with armed robbery and sent to Kirikiri medium prison.
"After three years, I developed partial blindness and deafness from the slaps I received. I did not know that telling the police you have no money makes them more angry," he added.
He said on Eeic who was serving at the time in for prison, helped to contact his family.
Nwadi said he was realised 5 years later, after a was linked to a missionary who worked towards ensuring that he was finally released in 2004, with help from the Catholic church.
Nwadi asked for justice from the panel, adding that he still bears physical and mental scars of that experience.
After cross-examination by the police counsel, his case was adjourned till December 11, 2020.