CCTV Footage Shows Moment Lady Stole N200k Bone Straight Hair From Store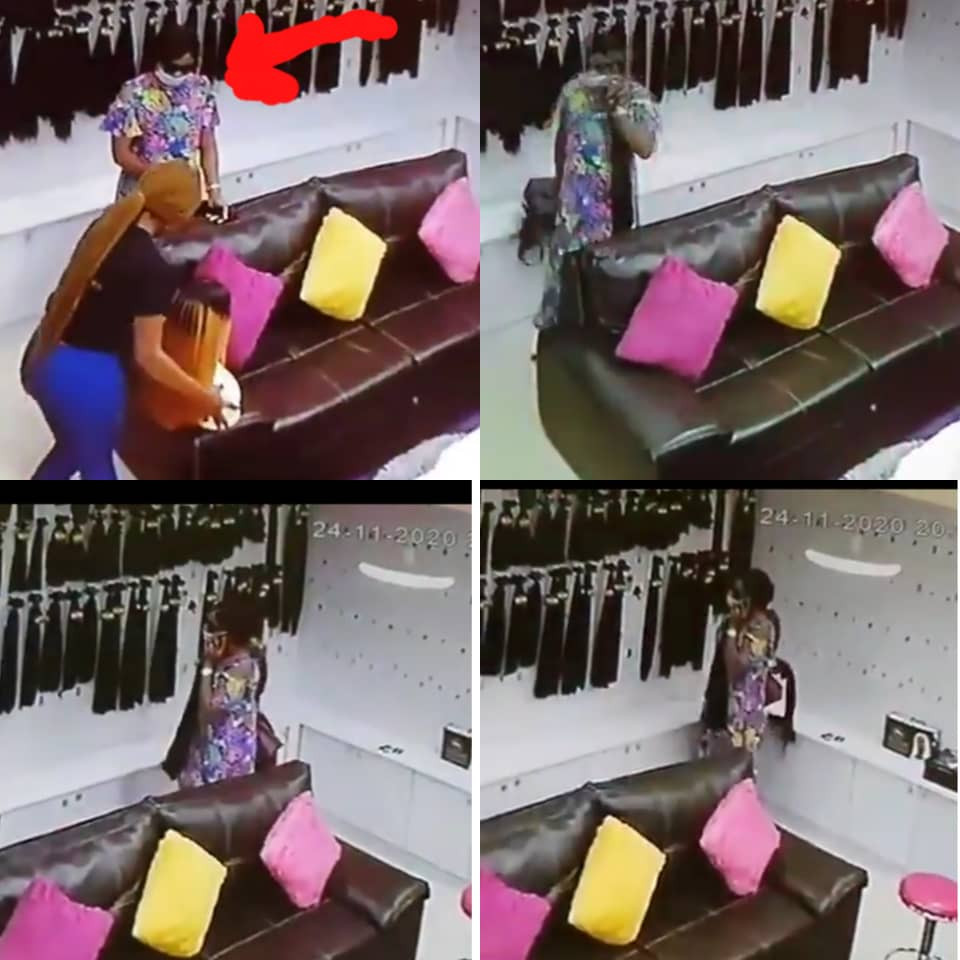 A CCTV footage which showed the moment a lady went into a weave store and absconded with a bone straight hair, has gone viral.
The video footage was shared online by a Twitter user @IamKellyJoe.
The stolen hair is valued at N200, 000. The video was however not clear as to where the incident occurred.
Watch the video below
Meanwhile, In what seems really strange but true, a "ghostly" figure has terrified a pair of urban explorers who went on a photo adventure into an abandoned mental health hospital.
Jamie Osborne and Michael Cosgrove, both 20, went to Rosslynlee Hospital, an abandoned hospital near Roslin in Midlothian, Scotland, to explore and take photos.
For over a decade, rooms inside the mental health facility had remained untouched.
Read more here