#EndSARS: "I'm Still The Jagaban" – Tinubu Speaks From Lagos State (Video)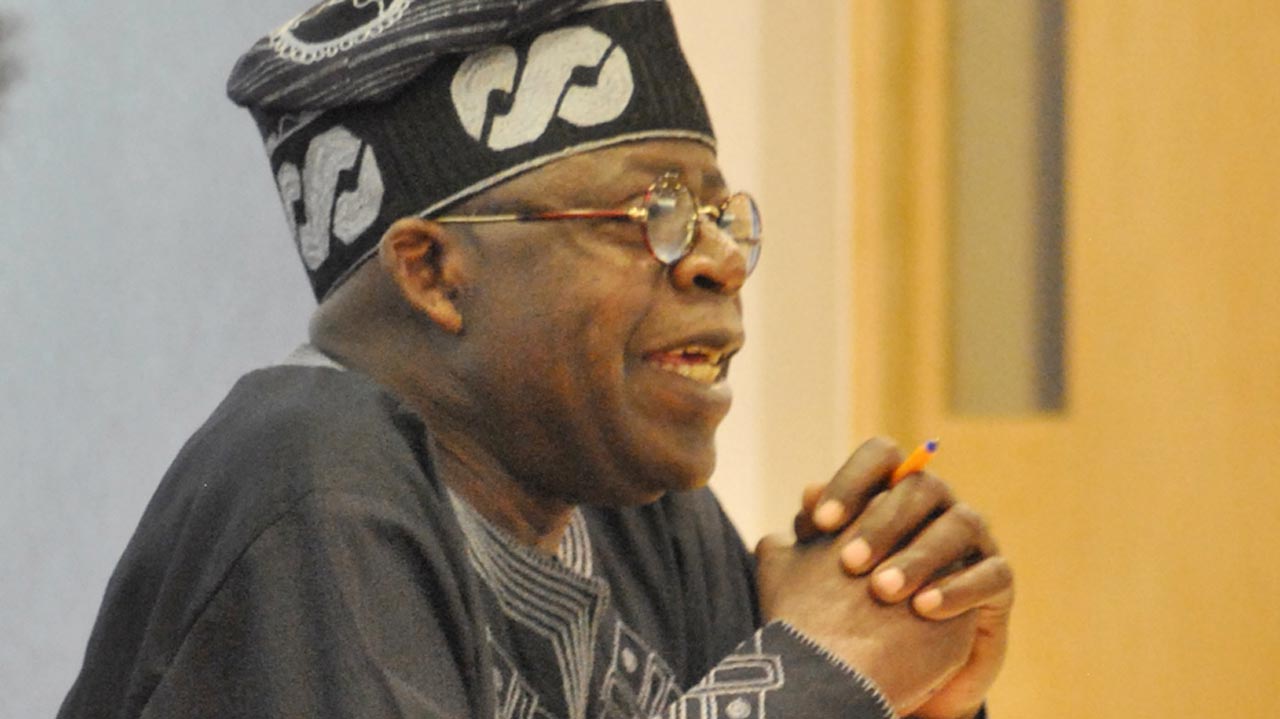 Former Governor of Lagos State, Asiwaju Bola Tinubu has broken his silence amidst the #EndSARS protest rocking Nigeria in recent days, warning people to avoid fake news.
The National Leader of the All Progressives Congress (APC) who addressed journalists in Lagos State on Saturday, 24th October stressed that whatever people may think, he remains the Asiwaju of Lagos.
He added proudly and asserted that he remains a 'jagaban.'
Tinubu also denied rumours that his son Seyi was kidnapped or chased out of his residence outside the country, emphasizing that nobody can chase him or his family out of Lagos.
Reacting to news that he ran away from Lagos/Nigeria in the wake of the #EndSARS protests, Tinubu declared: "I didn't go anywhere, I am a Lagosian, I entered Lagos through my head not my legs. I am still the Asiwaju of Lagos, I am the Jagaban, I cannot be killed by fake news."
Asiwaju Tinubu spoke when he visited the Lagos State Governor, Babajide Sanwo-Olu on Saturday at the State House in Marina.
See the video
Tinubu is back to Lagos.
All he can say about everything is that
"I'm still the Jagaban"
Watch this video & get Angry?? #EndSARS
pic.twitter.com/87DG7ixbmQ

— Upcoming FBi? (@Updateboyx) October 24, 2020
Meanwhile, English Premier League side, Arsenal has sent a message of solidarity to Nigerians as regards the ongoing #EndSARS protests in the country.
In a message on their official Twitter handle. Arsenal wrote: "To our Nigerian fans. We see you. We hear you. We feel you.
"We have read our replies. We have seen the footage. We cannot imagine the pain.
"Our thoughts are with everyone in Nigeria."