TUC Reveals New Date For Nationwide Protests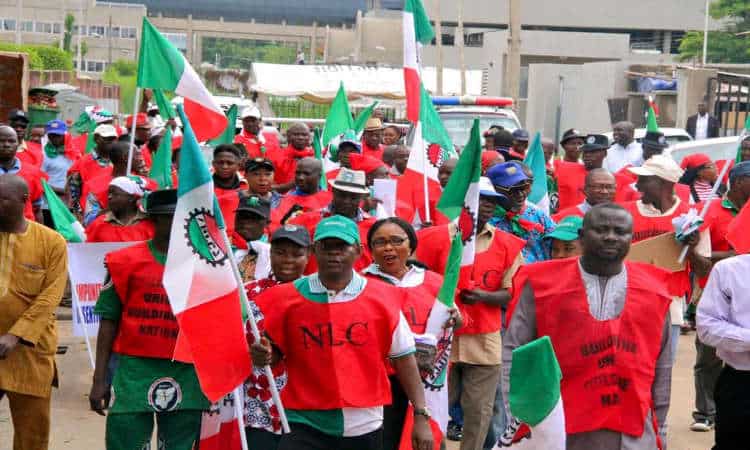 The Trade Union Congress of Nigeria (TUC) has disclosed that the nationwide protests originally scheduled for September 23 has been moved to September 28.
This was made known to NAN on Tuesday by the TUC Chairman in Lagos State, Gbenga Ekundayo.
Giving reasons for the postponement, the TUC leader stated that labour wants to unify the protest with the Nigeria Labour Congress (NLC).
According to Ekundayo, the federal government and organised labour are yet to reach an agreement on the new prices of electricity and petrol.
"TUC's ultimatum ended today, NLC's ultimatum will end on September 28. Those are two ultimatums, and the labour movement should not work that way. We have to harmonise our moves together.
"At the national level, it was agreed that we collapse together, instead of starting something now and another joining. It was agreed that we all wait till September 28," he said.
Meanwhile, Labour leaders have announced plans to resume negotiations on the N30,000 minimum wage, which were suspended in some states in the wake of COVID-19 outbreak in March.
Naija News understands that workers in no fewer than eight states have not been paid the minimum wage nine months after the NLC, gave a deadline to state governments.
Labour leaders had told newsmen that Osun, Kwara, Ekiti, Imo, Gombe, Kogi, Zamfara and Ebonyi state governments did not implement the minimum wage.
This online news platform, however, learnt that due to the hike in fuel price and electricity tariff, workers were demanding fresh talks.
Source: Naija News