BBNaija: Full Details Of Why Erica Was Disqualified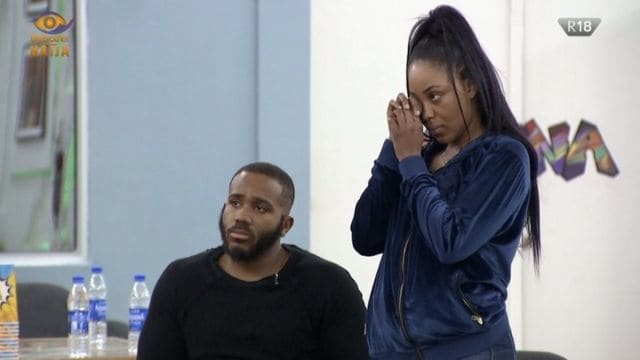 Erica on Sunday lost her chance to win N85 million at the 2020 Big Brother Naija (BBNaija) show following her disqualification for gross misconduct.
Biggie spoke to the Housemates sternly this evening about the last night leading to a final and stern warning for Neo and disqualification for Erica.
Biggie began by stating that Housemates have been advised to use their time judiciously while capitalising on their opportunity and enjoying the adventure. He reiterated that BBNaija Housemates had been given the freedom to express themselves within the confines of the rules of the House.
The video session
In the video, Biggie showed multiple infringements including Erica defacing Biggie's property and goading of fellow Housemates which is prohibited in the rule book. Article 18, sub-paragraph 1 describes violence as a prohibited behaviour in the House. It highlights violence to include goading, bullying and victimisation.
Though not shown in the video, Biggie told Neo that in his disagreement between him and Vee, Neo was out of line. For obstructing and restraining a fellow housemate forcefully, clearly denying the said housemate freedom within the Big Brother House he was issued a strong and final warning.
Vee was not innocent and by grabbing Neo's shirt Biggie said she was "treading a fine line and could have easily gotten into trouble". Biggie told the Housemates that such an attitude would no longer be tolerated in Big Brother's House and cautioned them to be careful going forward, particularly in their choice of words.
Erica is disqualified
Biggie told Erica that she could have said what she needed to say and walked away without worsening the situation. She was found guilty of denying the Deputy HoH access to the HoH Lounge, peeping through the windows and calling out to the camera crew, disrespecting her fellow Housemates, bullying, provocation and goading. Biggie continued that Erica's actions last night demonstrated a flagrant disrespect of Big Brother's House rules and was compounded by the fact that as the current HoH she was supposed to lead by example.
Given the backdrop of the strong and final warning issued last week and in accordance with article 18 of the Big Brother rule book and the three strike rule, this was the third and final strike. Erica was immediately disqualified from the Big Brother (BBNaija) House in another shocking Eviction Sunday.