God Told Me Nigerians Suffering Just Started – Primate Ayodele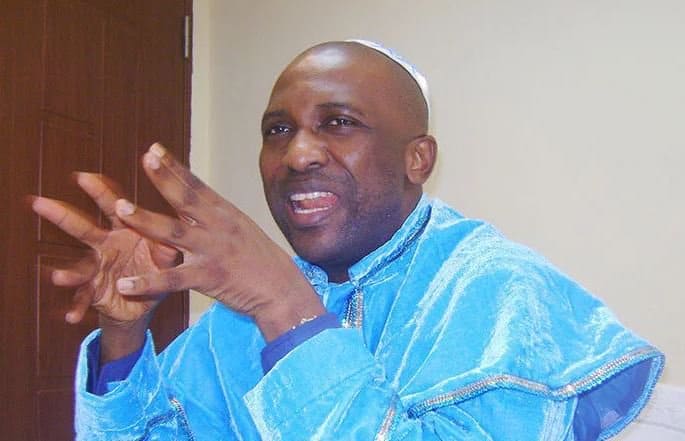 Primate Elijah Ayodele, the leader of INRI Evangelical spiritual church, warned that the suffering of Nigerians was just beginning.
Naija News reports that the Federal Government on Wednesday through the Petroleum Pricing Marketing Company (PPMC) increased the ex-depot price of petrol from N138 to NN151.56 per litre, triggering marketers to increase pump price from N148 to N162 per litre.
Similarly, the Nigerian Electricity Regulatory Commission (NERC) had approved an increase in electricity tariff with effect from September 1, 2020.
This is happening three months after the National Assembly tried to stop the implementation increase of the tariff which was scheduled to take place in July 1, after the National Assembly prevailed on the distribution companies.
The distribution companies were asked to shelve the date to the first quarter of 2021 due to the current economic challenges the country is facing since the pandemic
However, a NERC document showed that electricity customers, except those receiving less than 12 hours of supply, would have to pay more for electricity starting from today, September 1, 2020.
Speaking in a statement on Friday, he said the various increase was a confirmation of one of his prophecies in 2015 during the release of his annual book of prophecy titled 'Warning to the nations'.
Primate Ayodele noted that the federal government is in a confused state, hence, difficult for it to know what to do.
He further prophesied that Nigeria could break up and warned citizens to brace up for more crises.
Primate Ayodele said: "Nigeria has just started to suffer, this government has nothing to offer, they don't know what to do, they don't have direction, we are not talking about that alone, we are talking about security, the government of Buhari is not interested in making lives better for the citizens, how long do we continue to manage this?
"The Lord spoke to me that Nigeria will break, international debt is nothing to write home about, the rate of unemployment is high, Nigeria will still go into recession no matter what, the people in charge of the economy are confused, this is the fulfilment of my prophecy.
"I said in 2015 that Nigeria will still buy petrol at 150 if care isn't taken, the dollar will jack up to 500 naira, some governors will not be able to pay the N30,000 minimum wage.
"Nigeria needs prayers, the crisis has not started, as from next year, there will be a water shortage, famine, food scarcity."