Kashamu's Death: Obasanjo Will Go Back To Jail If I Ever Become Nigerian President – Fayose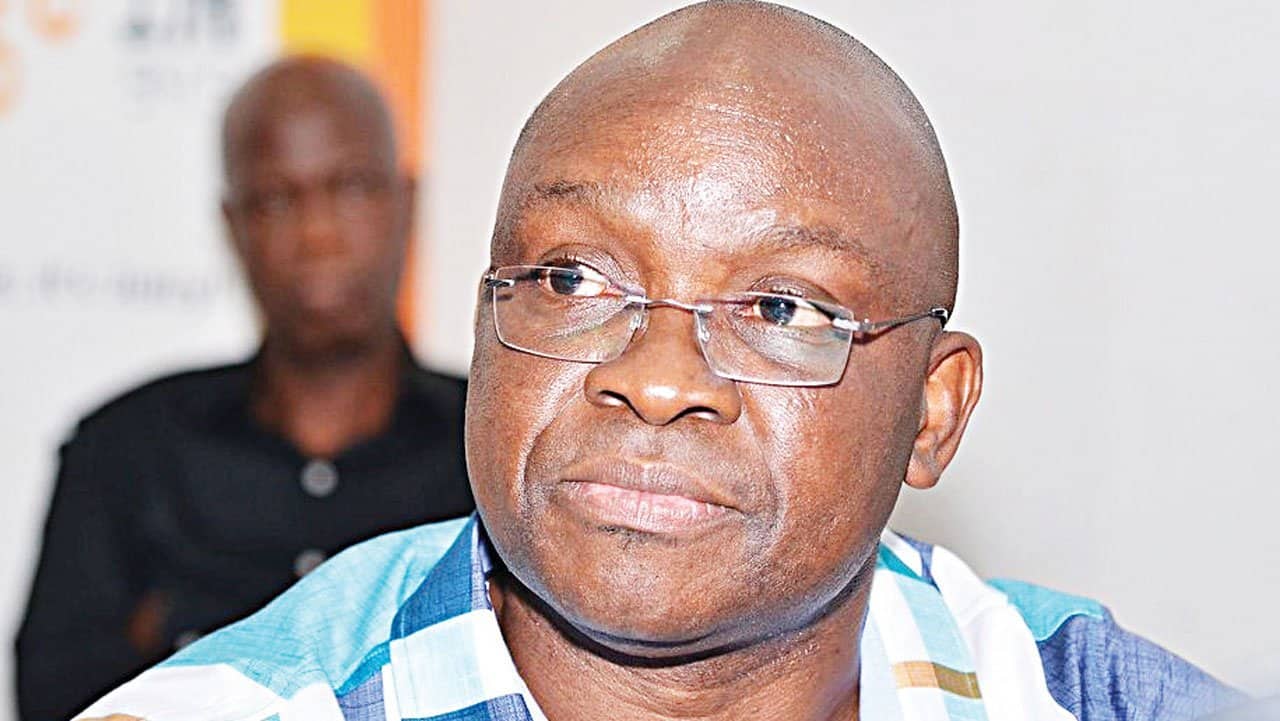 Former Ekiti State Governor, Ayodele Fayose, has vowed to send back Chief Olusegun to jail if he becomes the next president of Nigeria.
Naija News recalls that Fayose was angered by Obasanjo's condolence letter, which was released on Friday.
Speaking further in a live television interview, Fayose stated that he is praying one day God will give him the chance of becoming the President of the country and he will send the former president of Nigeria back to prison.
He had also previously stated that obasanjo's end will come and people will mock him oafter his death. however the former president has declared that he care less on what peoplewould say about his demise after his death.
here is the video below
https://web.facebook.com/Lifted01/videos/3358838274167143/
Source: Naija News