How NDDC Spent N4.2b In A Day – Akpabio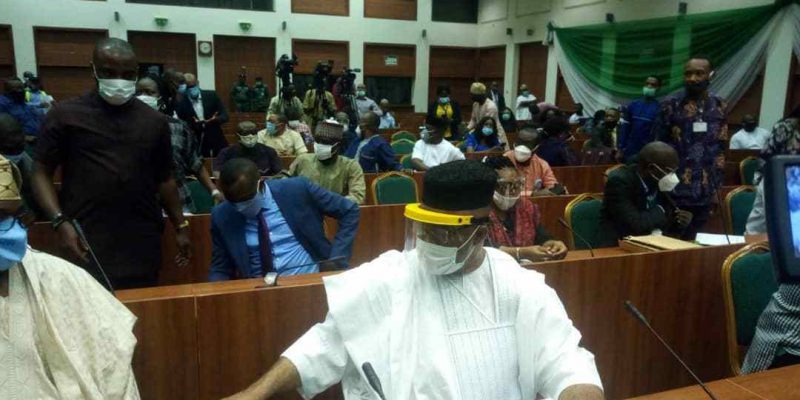 Senator Godswil Akpabio, the Minister of Niger Delta Affairs, has revealed that the Niger Delta Development Commission (NDDC), spent over N4.2 billion in a day.
The minister made this known on Monday during the House of Representatives public hearing on alleged mismanagement in the NDDC.
He accused the NDDC management of engaging in contract splitting to outwit the minister and evade approval.
Akpabio insisted that he has no hands in the contract payments by the agency as government regulation does not allow ministers to pay for parastatals' contracts.
"It is not my business to approve payment for parastatal. Where they can come to me is when the payment is above N1 billion. Even at that, I must go to FEC to get approval," he said.
He also revealed that a minister could stay for four years in the ministry without knowing what was going on in the NDDC.
"Over N4.2 billion was spent in a day in tranches of N49 million," Akpabio revealed.
Senator Akpabio, a former Akwa Ibom State Governor, said 60% of NDDC contracts goes to lawmakers.
"Most of the contracts in NDDC are given out to the members of the National Assembly. If you don't know, please ask the two chairmen," he said.
The minister further explained that some Chairmen of committees on NDDC have slots in the budget.
Akpabio was, however, stopped from making further comments by some members, who were shouting "order, order."