From Toilet To Swimming Pool, Everything About This Hotel Is Gold Plated (Photos)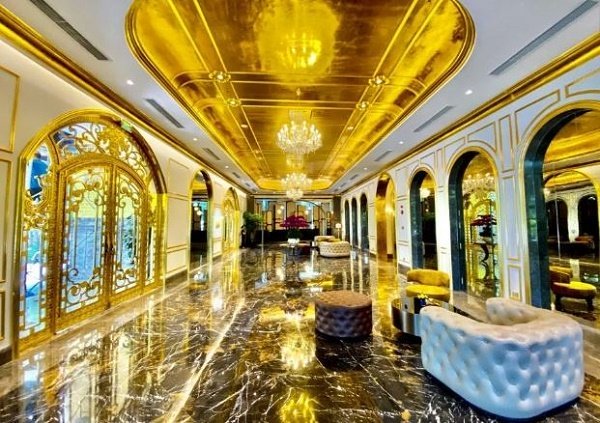 The world's first gold plated hotel has opened in Hanoi, the capital city of Vietnam, and has started welcoming visitors, showcasing its exquisite luxury.
The palatial five-star hotel, known as the Dolce Hanoi Golden Lake, is a 25-story building that has 400 rooms.
Amazingly, everything about the hotel, from the furniture to the bathtubs, and even the toilet, is 24-carat gold-plated.
The lobbies, walls, swimming pool, and everything about the hotel has a touch of gold.
According to information gathered by Naija News, it took 11 years and about $200 million to build and complete the masterpiece of art which opened on July 2 and is operating under the American Wyndham Hotels brand.
See the photos: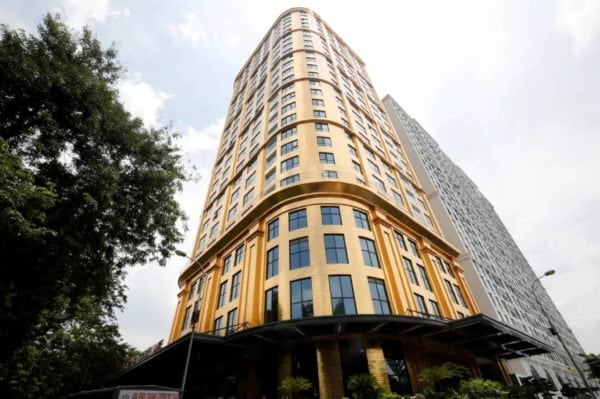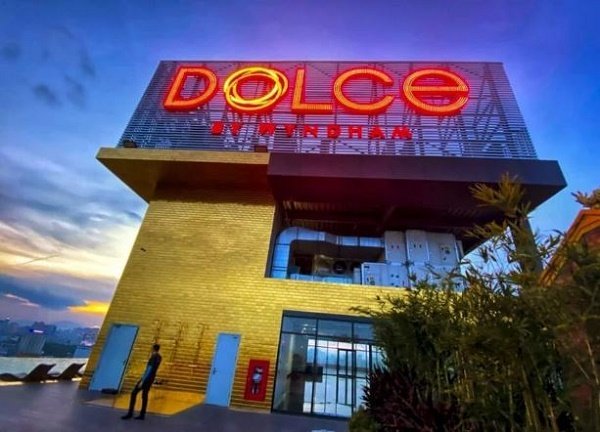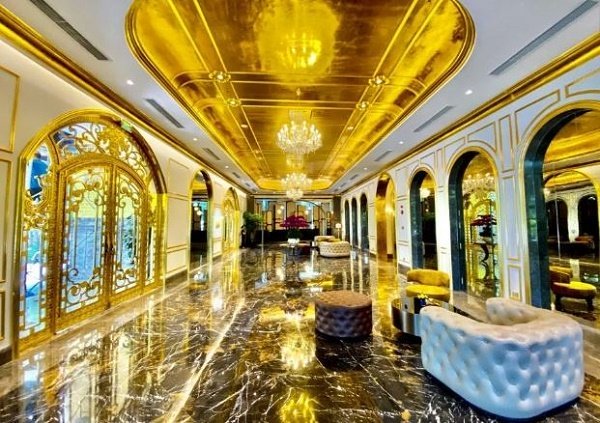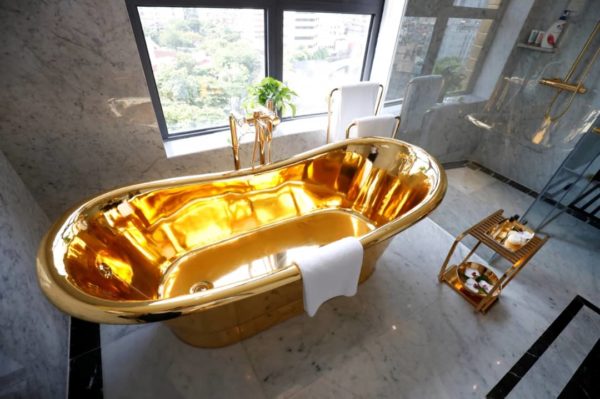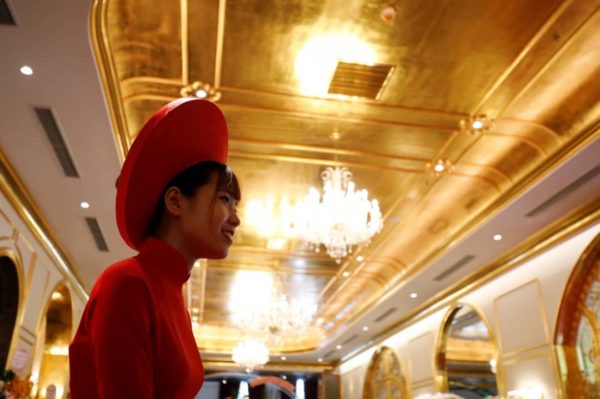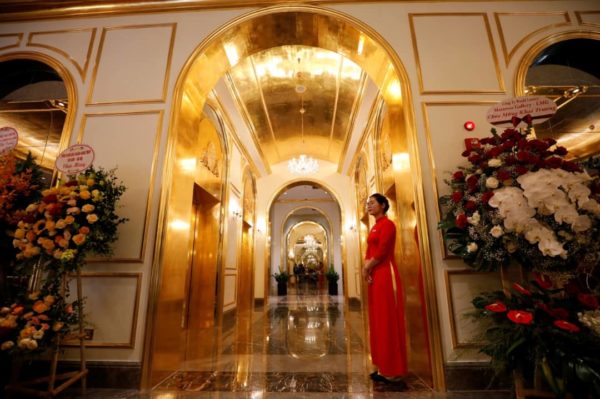 Photo credit: Reuters