NIDCOM Eviction Saga: Pantami Speaks Up On Dabiri-Erewa's Allegation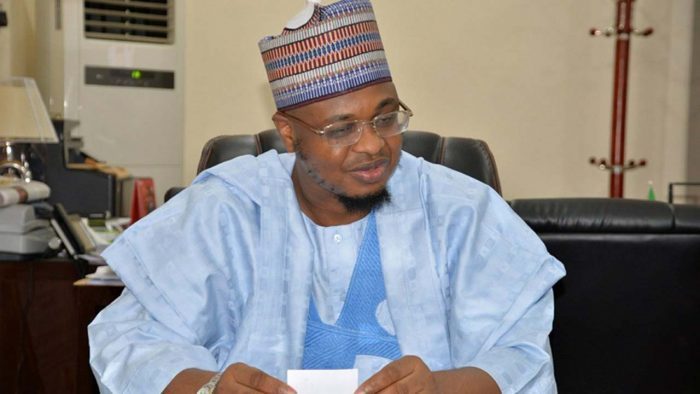 The minister of communications and digital economy, Isa Pantami, has spoken up on an allegation that he masterminded the alleged forceful eviction of  Nigerians in Diaspora Commissions(NIDCOM) Staff from an office complex given to it by the Nigeria Communication Commission (NCC).
Naija News reported that Abike Dabiri-Erewa, chief executive officer (CEO) of NIDCOM, alleged that her staff was denied access to the complex on the orders of the minister. She also said NIDCOM staff were not even allowed to take their property after armed men sealed the office.
However speaking on the allegation, Pantami via a tweet on Sunday described Abike's allegation as "a fat lie from her The minister also revealed that he has never given any directives to any gunman and the NCC had issued a statement with regards to the allegations.
Here is what Pantami wrote on twitter below
THIS IS NOT A TRUE STORY: We need to balance a story before reporting. The Minister has never sent any gunmen since the building is not directly under him, [email protected] they have issued a statement, saying her reports are not true. Why no fair-hearing if one is accused.
THIS IS A FAT LIE FROM HER: The owner of the building @NgComCommissionhas faulted her lies on their social media platforms. The minister has never given that directives to any gunman. We need to be very objective in reporting. I have never sent any gunmen there, & I have no one.