Nigerian Government Speak on The Alleged Fraudulent Scam In COVID-19 Relief Fund
The Secretary to the Government of the Federation (SGF) and Chairman of the Presidential Task Force (PTF) on (COVID-19), Mr. Boss Mustapha, has reinstated the commitment of President Muhammadu Buhari's administration to provide corrupt-free governance amidst the COVID-19 Pandemic.
Reacting to an alleged report where COVID-19 is believed to be a hoax and some members of the task force were being paid N500,000 daily sitting allowance, saying no member of the body had received any payment for their time and efforts since it was constituted.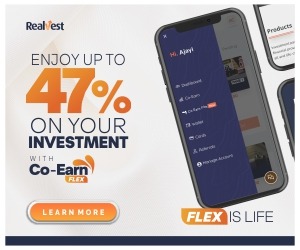 Mustapha Said that the outbreak is not a joke, scam or hoax, but a real disease, which had killed thousands of people across the world, referring to a story of a Nigerian medical practitioner, who recently lost the battle against the disease in the United Kingdom. Coronavirus is not a joke. Please, take it very seriously and listen to the government. Please stay safe and protect your loved ones, nothing is more important.
Here is what he had to say below
"Listening to this, I think we've gone past the stage, however ignorant a person is, wherever you live in Nigeria, for you to begin to assume that this is a scam, a hoax or a joke and I think those of you in the media have the responsibility for driving this point."This is not a joking matter, we've gotten to the stage where we are beginning to see some of the things that are happening in other climes.
  "So, we ought to take it with every element of seriousness and for those that think it's a hoax or a scam, I wish them well, but for those of us who believe that we ought to do everything humanly possible to contain this spread or limit the infection or mortality, we will continue to work day and night and that is why I solicit your support and cooperation in this particular endeavor".
The Minister of Information and Culture, Alhaji Lai Mohammed, described reports that members of the task force had been receiving half a million naira daily as sitting allowance as fake news, which should be disregarded.
Source: Naija News