Gov. Uzodinma Attacked By Angry Youths In Imo State (Photo)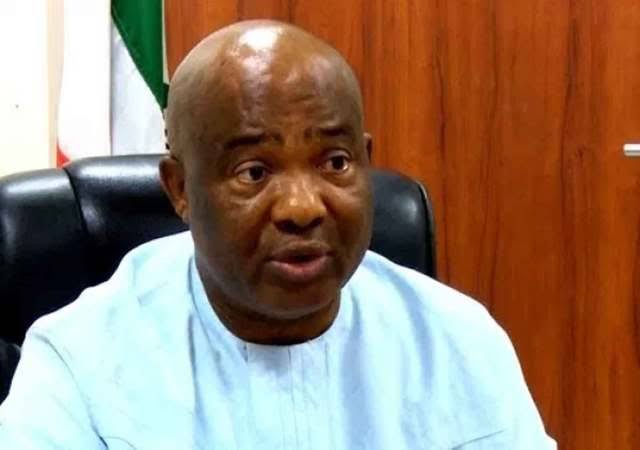 Angry youths on Sunday afternoon in Imo State, attacked Governor Hope Uzodinma, destroying his bulletproof official SUV vehicle in the process.
The Governor's security team quickly moved into action and whisked him away from the scene before further damage could be done.
As the Governor arrived Ohaji area of the state, angry youths of Mmahu community repeatedly shouted "Onye Oshi Vote, Onye Oshi Vote" (meaning "stolen votes" in Igbo language).
They also pelted his convoy with bottles and sticks, while hurling angry insults at Uzodinma. The Governor's security details prevented him from alighting from the car due to the tense situation.
Naija News gathered the governor, who was billed to attend a function in the community, could not proceed as the irate youths already smashed the rear shield of his official car.
"Youths of Mmahu community upon sighting the governor's convoy started shouting "Onye Oshi vote, Onye Oshi vote".
"They were throwing bottles and weapons at the bulletproof SUV of the governor," a witness told Vanguard.
This online medium reports a Supreme Court judgment of January 14, 2020 which sacked Emeka Ihedioha of the PDP, also installed Hope Uzodinma of the APC as the Imo State governor.