Police Caught On Camera With POS Demanding ATM Card For Bribe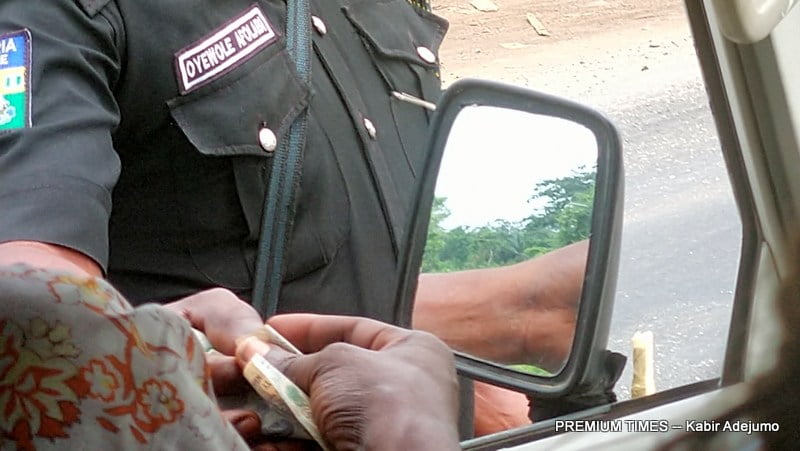 Just two days after Naija News reported that Babagana Zulum of Borno blamed soldiers on Damaturu-Maiduguri highway of demanding money from citizens despite challenges in the state, another video has surfaced online with policeman seen holding POS as he demands passengers ATM card.
In a video tweeted by one twitter user @MarshallKacy, The Nigerian police officer was seen holding a POS machine, asking the passenger for his ATM card to pay for a bribe.
However, the Nigerian Police have reacted to the incident that the commission has initiated an investigation on the case.
"Complaint is hereby acknowledged and investigation has been initiated. Your tracking number is #CRU803094 Thank you for contacting NPF-CRU." said the police complaint department in a tweet to reply to the poster."
See post below;
https://twitter.com/MarshallKacy/status/1214739037656879104