Canadian Prime Minister, Trudeau Speaks On Plane Crash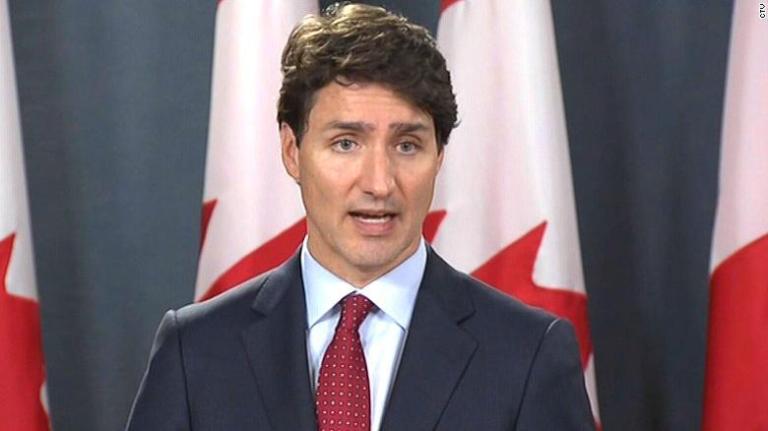 The Prime Minister of Canada, Justin Trudeau, has revealed that the Boeing 737 of Ukraine International Airlines which crashed in Iran had 63 citizens on board.
None of the 176 passengers and crew on board of the Boeing 737 of Ukraine International Airlines, which was on its way to Kyiv, Ukraine survived.
According to Trudeau, 138 passengers on board were supposed to catch connecting flights to Canada.
A further report revealed that 82 Iranians, 10 Swedish, 4 Afghan, 3 German and 3 British nationals, 11 Ukrainians and the nine crew members were killed during the crash.
Trudeau at a press conference in Ottawa said, "On behalf of all Canadians, I want to express my deepest condolences to those who are mourning the loss of a loved one. Your loss is indescribable and this is a heartbreaking tragedy".
The Boeing-737-800 crash early hours after Iran launched a ballistic missile attack on two Iraqi bases housing United States soldiers.
Ukrainian and Iranian officials while speaking on the crash said a mechanical issue likely caused the crash.
US Secretary of State, Mike Pompeo, said his country was ready to assist in an investigation into the accident.