Sowore: Falana Calls On NBA To Sanction Osinbajo, Fashola, Others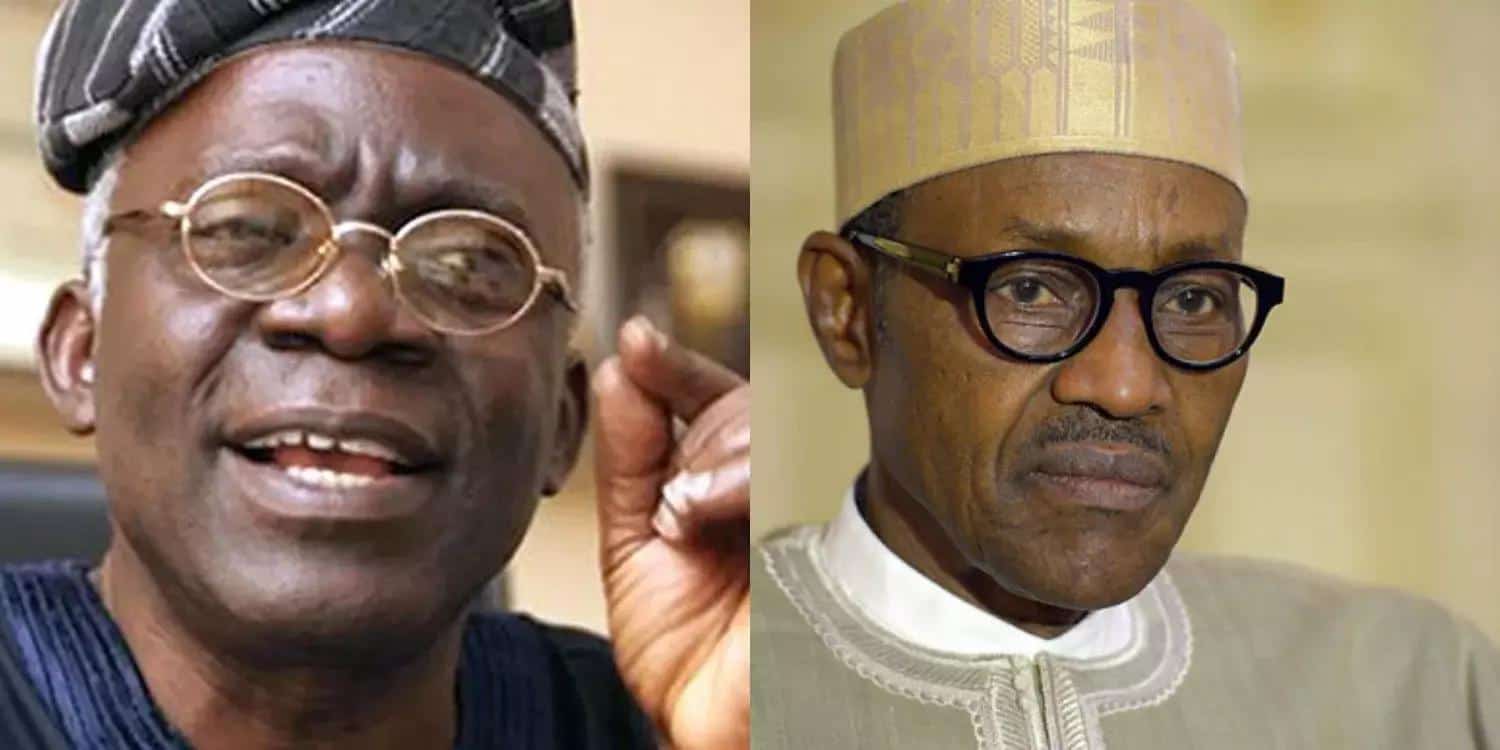 Femi Falana, counsel to Omoyele Sowore, has called on the Nigerian Bar Association (NBA) to discipline lawyers in the administration of President Muhammadu Buhari.
Naija News reports that the Department of State Services (DSS) on Thursday night had released Sowore after spending 124 days in detention.
This was following a court ruling ordering DSS to release him in the next 24 hours.
However, the secret police on Friday morning re-arrested Sowore in the premises of the Federal High court, Abuja and reportedly took the activist to the DSS headquarters
Speaking on the incident, Femi Falana disclosed that his legal team would meet today (Saturday) to determine the next line of action.
The Senior Advocate of Nigeria noted that there were 10 lawyers in Buhari's cabinet who ought to live up to their oath to defend the Constitution and other laws of the country.
"Even though President Muhammadu Buhari has a duty to caution the Department of State Services, the blame of the desecration of the court today (Friday) rests squarely on lawyers in government, who are under a duty to ensure that the rule of law is observed," he said.
"They have all taken the oath to respect the Constitution and other laws of the country. That Constitution guarantees the independence and impartiality of the courts.
"They, therefore, cannot sit in a cabinet under a regime that terrorises the courts and subverts the rule of law.
"It is a matter the Nigerian Bar Association should take up against the lawyers in the cabinet by instituting disciplinary proceedings against them."
Naija News understands that the SANs in the cabinet are Vice President Yemi Osinbajon (SAN), Attorney-General of the Federation and Minister of Justice, Abubakar Malami; Minister of State for Labour, Mr Festus Keyamo; and Minister of Works and Housing, Mr Babatunde Fashola.
Source: Naija News