Why We Destroyed The 300 Bags Of Rice Given To Us – Bauchi IDPs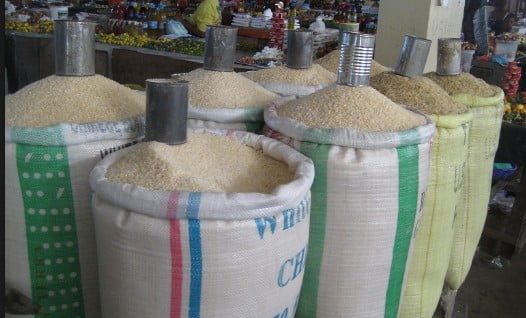 The federal and Bauchi state government have been accused of supplying displaced citizens with expired food.
This was made known by Internally Displaced Persons (IDPs) in Bauchi State.
The group alleged that they were given 300 bags of expired rice, adding that they were destroyed to avoid health hazards in the camp.
While briefing newsmen, Chairman of the IDPs in Bauchi state, Buba Musa Shehu said the bags of rice meant for the IDPs were destroyed as they had become dangerous for consumption.
Shehu said "It is not every time we get relief materials or supply from government, but most of the time if SEMA and Presidential Committee on North-East Development receive relief materials, instead of sharing it in time they will keep it in store for a long time and by the time that they would share it is already expired and that was how we wasted three hundred bags of rice, we want the government to look into this issue
He urged the Federal Government and the North-East Development Commission to provide relief materials for displaced persons, to cushion the effect of their homelessness.
He further called on the FG to reduce dependence on it by training members of the IDPs on various skills acquisition ventures so that they would be self-reliant.
On some among the IDPs who are in the habit of castigating government in the media, he advised that, "I know hunger is biting on us hard in the camp, and we have many problems but, I am calling on my people to stop condemning government unnecessarily on the issue of relief materials supply and they should channel their grievances through the leadership of the IDPs and SEMA.
Source: Naija News