You Lack Compassion – Peter Obi Slams Buhari Govt Over Flooding, Condition Of IDP Camps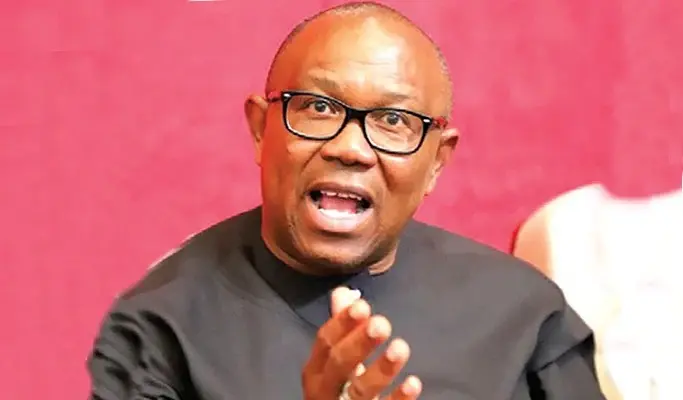 The presidential candidate of the Labour Party (LP), Peter Obi has rated the federal government low as regards catering to flood victims and the condition of Internally Displaced Persons (IDPs) in the country.
Obi slammed the President Muhammadu Buhari government, describing it as lacking compassion for the affected persons.
Speaking on Tuesday during a visit to Benue State where he was received by Governor Samuel Ortom, the former Anambra State Governor said the federal government needs to show care and compassion for the people.
Obi alleged that the government has failed to visit the IDPs which is an obvious show of lack of concern for their plight.
He said: "We want a Nigeria that we will show patriotism by caring for the people on everything. Look at the flooding that has happened all over Nigeria. As far as I am concerned, the Government of Nigeria has not responded adequately, they've not shown compassion.
"Leadership comes with compassion, it comes with listening, it comes with understanding. Even those people in (Internally Displaced Persons) IDP (camps) how many people has the Federal Government come to visit. That is what you do, that is what shows you are committed."
Obi who has visited some flood-ravaged states in recent days, called on the federal government to be proactive in preventing the disaster and cushioning its effect on the people.
The flood, buoyed by increased rainfalls has affected many states in Nigeria, leaving in its wake the destruction of property and farmlands including deaths of human beings.