Court Overrules Sowore, Co-Defendant's Request For Adjournment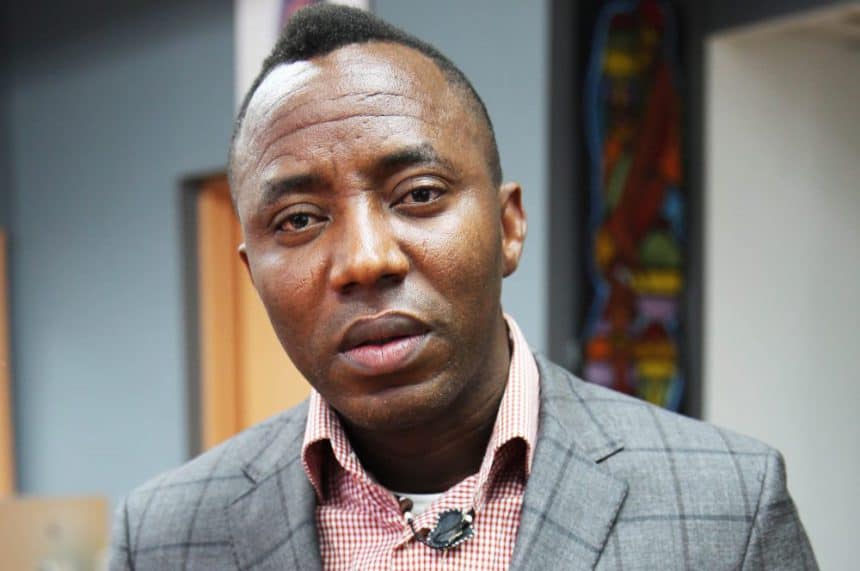 The plea to adjourn the trial on charges of treasonable felony against the convener of #revolutionnow movement, Omoyele Sowore and his co-defendant, Olawale Bakare, has been overruled by the Justice Ijeoma Ojukwu of the Federal High Court in Abuja.
Human rights activist, Femi Falana, and Adeyinka Olumide-Fusika (SAN) had pleaded on behalf of the duo for adjournment on the grounds that the Department of State Services has denied them access to the defendants in the custody.
The judge overruled the request saying she held the view that trial must start as already scheduled and in view of the fact that she had already granted an accelerated hearing in the case.
Falana Raises Alarm Over Prosecutions' Decision To Present Witnesses With Mask
The decision of the prosecution to present their witnesses with mask and to sit behind a screen while testifying against the publisher of Sahara Reporters, Sowore and Bakare, did not go down well with Mr Falana who decided to raise an alarm over the development.
Justice Ijeoma Ojukwu had fixed Wednesday for the prosecution to open its cases by calling its first witnesses in the case of treasonable felony instituted against the defendants.
Falana accused the prosecution team led by Mr Hassan Liman (SAN), and the Deputy Chief Registrar of the court of arranging the prosecution witnesses to testify behind a shield without the knowledge of the judge.
The human right activist added that Liman told him about the arrangement in confidence shortly before Wednesday's proceedings began.
He said contrary to Falana's claim, he had said he would bring a formal application to allow the prosecution witnesses to testify behind the shield.
He said it was an "administrative arrangement" that was subject to the judge's approval.
"The application will be brought and argued in the open court," Liman said.
Replying, Falana insisted that the prosecution had no right to engage in any administrative arrangement that was already granted without the knowledge of the judge.
Recall that Naija News had reported that Sowore and his co-defendant met their bail conditions and are expected to be released today.
Source: Naija News