Customs Raid Popular Abuja Hotel, Impound Several Cars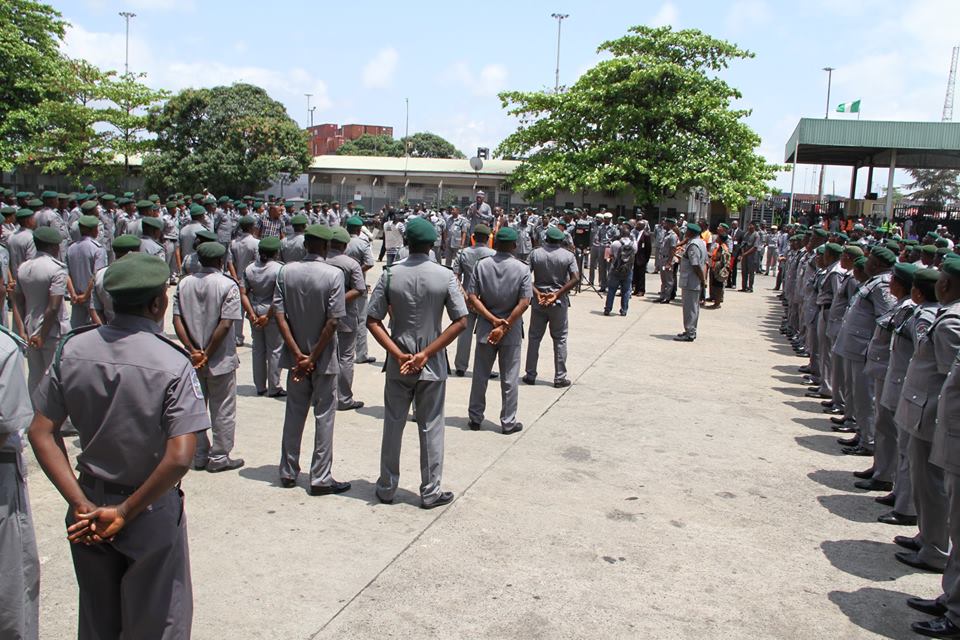 Customs Impound Vehicles In Abuja Hotel
Operatives of the Nigeria Customs Service on Wednesday night, stormed Frasier Suites, a popular hotel located in the Central Business District of Abuja.
The armed customs officers arrived in three patrol vehicles marked Zone B, Federal Operation Unit and Strike Force Unit blocking the entrance to the hotel.
Naija News gathered the Customs raided the hotel premises on the instruction of the comptroller of the unit after receiving credible tip-off that some people were hiding vehicles without customs duty documents in the premises of the hotel.
The action was said to have unsettled guests and staff members of Frasier Suites.
The operatives impounded about 11 vehicles which were mainly Toyota, Lexus and Mercedes Benz.
Some of the cars include a black Toyota Prado SUV with number RSH500R; a Benz SUV marked GWA 665 RZ; a Lexus SUV marked EKY650FA; a Benz E Class with number ABC 592 TM and a Toyota Prado marked ABJ 704CH.
A customs officer who spoke on the condition of anonymity said "We learnt that when we turned up the heat on car marts, many of these smugglers started hiding their vehicles in hotels.
"We discovered 11 exotic vehicles with unpaid duties running into millions of naira were kept in the hotel."
An eyewitness who was on ground at the hotel during the raid, Imo Ugochinyere, narrated the experience of guests during the raid to a Punch correspondent in a text message.
Recall Ugochinyere is the national spokesman of the Coalition of United Political Parties (CUPP).
He wrote, "Customs men have invaded Fraser Suite Abuja and sealed it, blocking diplomats and guests from coming in or going out.
"The affected guests include some soldiers who are lodging in the place.
"They are harassing guests and ordering hotel workers to wake guests up from sleep to identify their cars.
"Such barbaric actions have never been seen even during Abacha days.
"I am on ground there now."