Court Sustains Sowore's Suspension As AAC National Chairman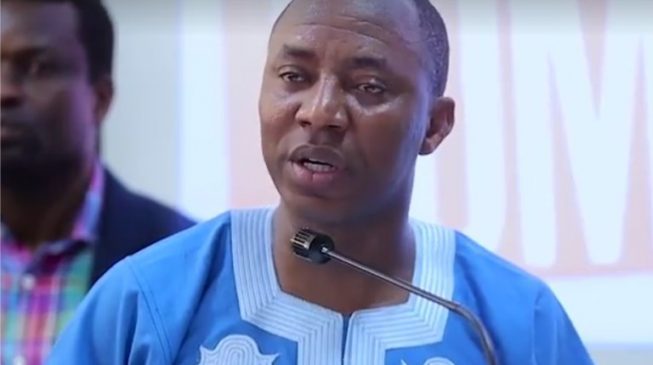 The suspension of the  National Chairman, African Action Congress (AAC), Mr Omoyele Sowore has been sustained by a  Federal High Court, sitting in Abuja.
Naija News recalls that the embattled the AAC's national chairman, who is also the presidential candidate of the party was suspended alongside Fabiyi, as party's leaders following allegations against them, while Mr Leonard Nzenwa was appointed the acting national chair.
Meanwhile, delivering judgment, Justice Ekwo held that failure of the first and second defendants to give evidence in the suit was prohibitive and fatal in every sense of it. He held that the defendants were not on ground to depose to their respective counter-affidavits in opposition to the plaintiff's originating summons.
One Joshua Adeoye, who deposed to the affidavits, told the court that the 1st and 2nd defendants had travelled outside the country before the matter was filed, and therefore was unable to depose to the counter-affidavits.
However, it was the opinion of the court that the deponent was not a party in the suit, and therefore cannot be deposed an affidavit on behalf of 1st and 2nd defendants who were sues in their personal capacity.
The counsel to the first defendant, Barrister Inibehi Effiong while defending the case to his client  disagrees with the judgement as the evidence of Sowore cannot be countenanced because he did not personally depose to the affidavit, as evidence was given to the court that he had left the country on May 12, whereas the suit was filed on May 14.