Suzanne Eaton Death: Cause Of Suzanne Eaton Death: What Happened?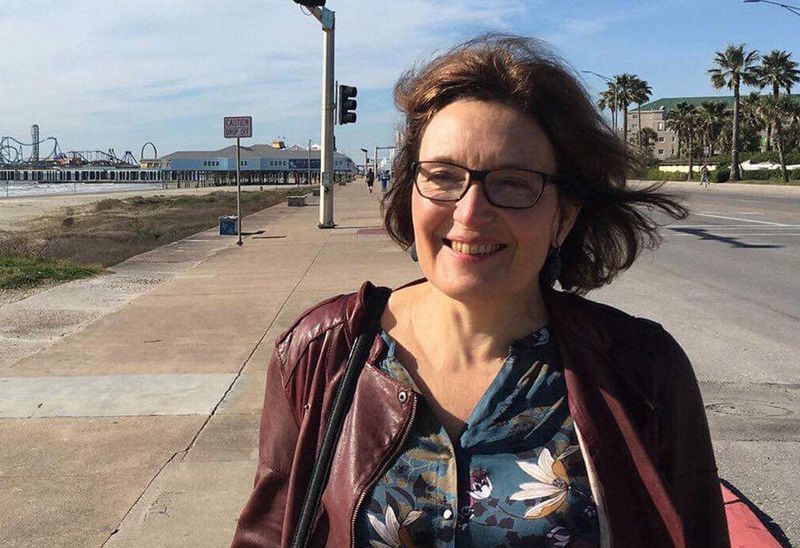 Suzanne Eaton Death has been confirmed by authorities to be a "criminal act." Authorities are now hunting for the killer of the American biologist, who was declared missing before her body was found in Greece on Monday.
Naija News understands that an autopsy revealed that the 59-year-old Eaton, a molecular biologist at the Max Planck Institute of Molecular Cell Biology and Genetics in Germany, was "suffocated," a spokesperson for the police in Crete said Wednesday, multiple outlets including CBS News, TIME Magazine and the Associated Press report.
Suzanne Eaton Death: Cause Of Suzanne Eaton Death: What Happened?
A report monitored on Associated Press by Naija News, quoted Antonis Papadomanolakis are still trying to confirm that the body Greek authorities recovered on Monday afternoon from a cave near the port of Chania, is that of Suzanne Eaton, a 59-year-old molecular biologist, who was reported missing last week. But, he said, it is likely her.
"The only thing we can say is that the (death) resulted from a criminal act," Papadomanolakis said.
Eaton, who worked at the Max Planck Institute in Dresden, Germany, had been attending a conference CUTin Crete when she went missing on July 2, Time.com reports.
The report added that police said officers from Athens including homicide detectives had traveled to the island to head the investigation.
"It is with enormous sadness and regret that we announce the tragic demise of our dearest friend and colleague, Suzanne Eaton," the institute said in a statement.
"We are deeply shocked and disturbed by this tragic event. Suzanne was an outstanding and inspiring scientist, a loving spouse and mother, an athlete as well as a truly wonderful person beloved to us all. Her loss is unbearable."
Who Was Suzanne Eaton?
According to Eaton's family, the 59-year-old mother of two was married to British scientist Dr. Tony Hyman.
Late Eaton was born in Oakland, Calif; she received her undergraduate degree in biology from Brown, and a Ph.D. in microbiology from the University of California, Los Angeles. Per her Max Planck Institute biography, revealed.
What Is Suzanne Eaton's Family Saying?
The family members of late Eaton, have thanked the global community for their search efforts and asked that there be no speculation into the circumstances surrounding her death until police investigations are complete.
"We cannot comment on anything at this time," a family member posted on Facebook.
A report monitored on CNN by Naija News, says Eaton usually ran for 30 minutes every day and was a regular face at the conference, according to the Facebook page.
Her family believes she went missing during a run within 5 kilometers (3.1 miles) of the academy complex.
"Due to the rough terrain and extreme heat, we believe the most likely possibility is that Suzanne may have either become overheated and looked for shade or that she may have fallen," said a Facebook post.
What Is Suzanne Eaton's Employer Saying
According to CNN, while Eaton's employer acknowledged in an earlier statement that the "most likely" scenario was that she had gone for a run, it added: "There are many observations that challenge such a theory, including the heat of the day suggesting that a swim would have been more attractive."
"As well as being a leading scientist in her field, Suzanne is a strong athlete, runner and senior black belt in Tae Kwon Do," the statement added. "If anyone can find her way out of a difficult situation it is Suzanne."