Bloomberg Reveals Shocking Details About T.Y Danjuma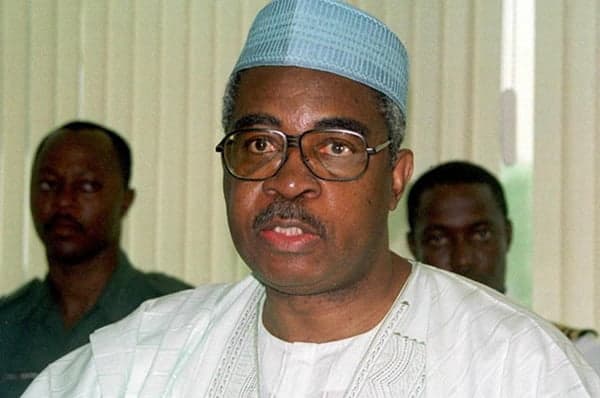 Danjuma's Net Worth Revealed
Bloomberg, a United States-based financial data media house, has revealed that former Nigerian Minister of Defence, Lt.Gen Theophilus Danjuma (retd.) has not less than 30 properties around the world.
The latest report further says Danjuma is worth an estimated $1.2bn (N432bn), the first time Danjuma's net worth would be made public.
Naija News understands from the report that the former top military officer also has some other properties which include hotels, luxury apartments and others.
The report further has it that Danjuma had also acquired the 'Kings Arms Hotel', a 300-year-old inn next to London's Hampton Court Palace, once the home of King Henry VIII and the outfit is set to open soon after refurbishment, with rooms costing up to 250 pounds ($318) a night.
The report read in part, "In this most English of settings, it's fitting the owner is a retired military man still referred to as "General." But for Theophilus Danjuma, this is just one investment in a network of assets that span at least three continents.
"The 80-year-old Nigerian is worth $1.2bn, according to the Bloomberg Billionaires Index, with his family office managing a portion of that wealth, often through low-key holdings such as the 14-room hotel."
Speaking in an interview with Bloomberg, Hannatu Gentles, the second daughter of Danjuma said the 'King's Arm Hotel' property was indeed bought by the family and would bear the 'Danjuma' name.
She disclosed that 2.4m pounds (N1.09bn) was paid for the hotel.
"This is the first, and will possibly be the last, listed building we've worked on," Gentles said. "It's taken longer than we wanted, but our name is attached to the building and we want to be proud of our work. It's been a hard slog."
"Beyond the UK, they own real estate in California and have bought and sold property in Singapore. Their family office also oversees private equity investments, trust funds and a venture capital arm that backs family-run art and film companies. The Danjumas own more than 30 properties worldwide, filings show," the report added.
In addition to the Kings Arms Hotel, the Danjumas have developed residential properties this year in Esher and Wimbledon. They also own a boutique hotel in Lagos, serving beef carpaccio and lobster bisque in one of three dining areas and displaying works from the family's art firm.