APC's Oshiomhole Behaving Childish – Senator Fadahunsi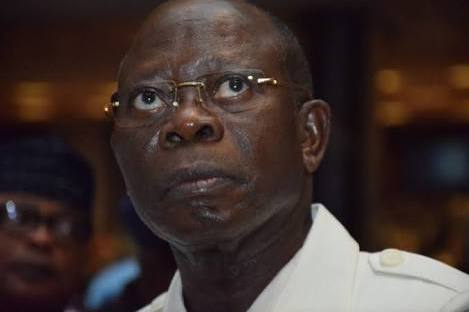 Senator Francis Fadahunsi (PDP-Osun East) has described the behaviour of the National Chairman of the All Progressives Congress (APC), Adams Oshiomhole, as childish.
The lawmaker made this known on Sunday while speaking at a Thanksgiving Service he organised in his hometown at Ilase-ijesha.
The Senator disclosed that members of the ruling APC ignored Oshiomhole and disregarded his directives in the run-up to the National Assembly leadership elections.
According to Fadahunsi, the consciousness for competence and vibrancy, irrespective of party affiliations, in which the NASS elections were predicated, must be sustained.
He said, "What is called the National Assembly is not a one-party affair. It is an assemblage of people from diverse orientations and world views; it goes beyond parochial and myopic thoughts of an individual.
"I know how Lawan and Gbajabiamila really campaigned amongst different parties that made up the Senate and House of Representatives, ignoring that childish directive of their chairman which lacked human dignity.
"It is certain that if all that Oshiomhole said about chairmanship of committees of the National Assembly could be followed, both the Senate and House of Representatives would be hot."
Read More News. Download Naija News App. Send us enquiries and press releases.